The Moon at maximum altitude early in the evening, a comfortable temperature and good seeing conditions: a perfect night for a backyard moon sketch.
So I grabbed my new 102mm ED telescope, a white pastel pencil and a piece of paper, and off I went!
At the start of the observing session the seeing was great. Magnifications well over 200x could be used, but the best image was provided by a 7mm Delite + 2x Barlow (204x). I decided to sketch the large crater Clavius (225km according to Rükl). Something I wanted to do for a long time, but Clavius always scared me off a bit: there is just so much detail to see, and schadows change so quikly!
Aside from the four well know craters on Clavius' floor, many small and tiny craterlets could be seen scattered around. By the time I started sketching those, the seeing went a bit bad. I suggest more craterlets could be seen with my refractor when seeing is perfect. After one hour of sketching the drawing was finished.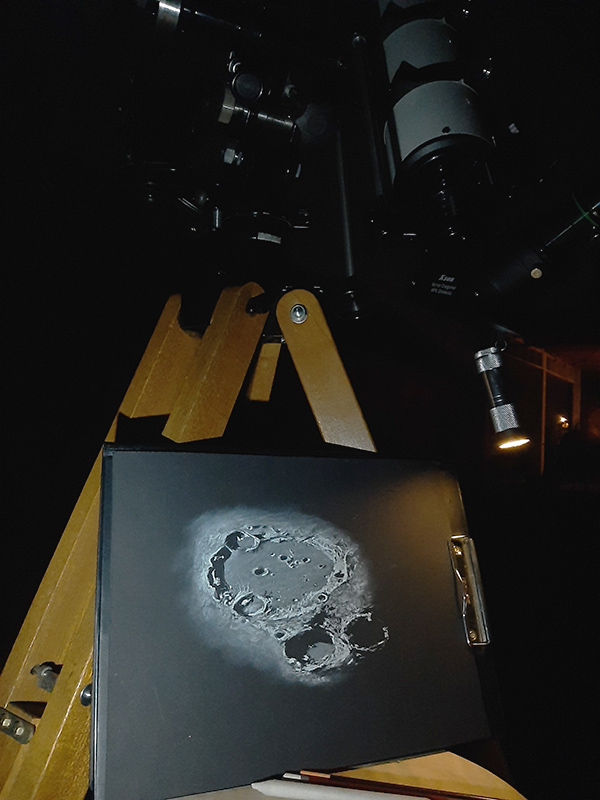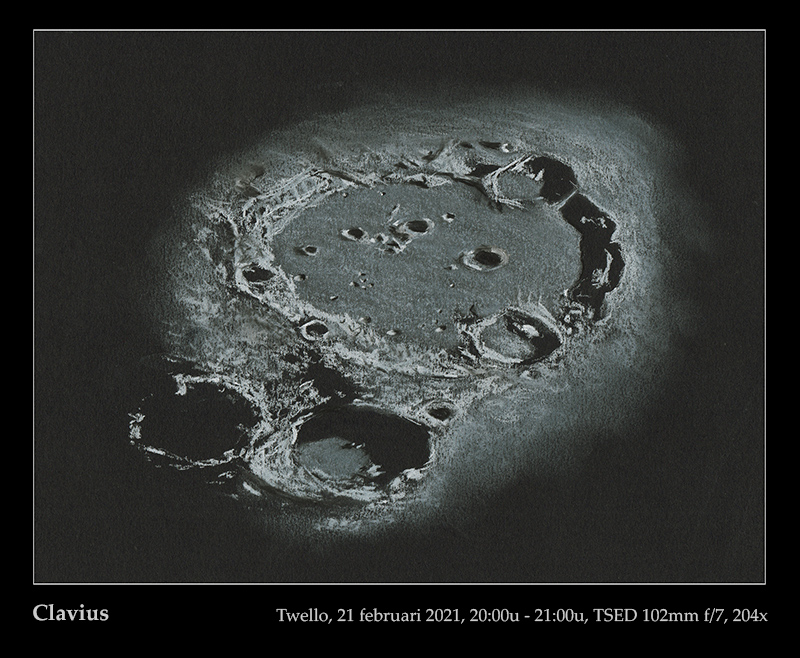 Media used: 1 white paste pencil on black paper. Sketch scanned and flipped for correct orientation, no further editing.
On the original sketch the diameter of Clavius is around 4 inch.
Edited by Roel, 23 February 2021 - 06:53 AM.