RCW 38, also known as Gum 23, is an emission nebula in the constellation Vela at an approximate distance of 5,500 light-years. The gas and dust in this emission nebula is so dense, the young stars and open clusters that power the nebula are not visible in the visible spectrum but at infrared wavelengths the cluster (BDB2003) powering RCW 38 can be seen and consists of about 2,000 stars. There is active star formation occurring in the clouds.
This data was gathered at Deep Sky West-Chile with the TOA-150/FLI ML16200, Total Exposure Time=25.8hrs, RGB exposure length=600s HO exposure length=1800s.
Anyway, hope ya like it!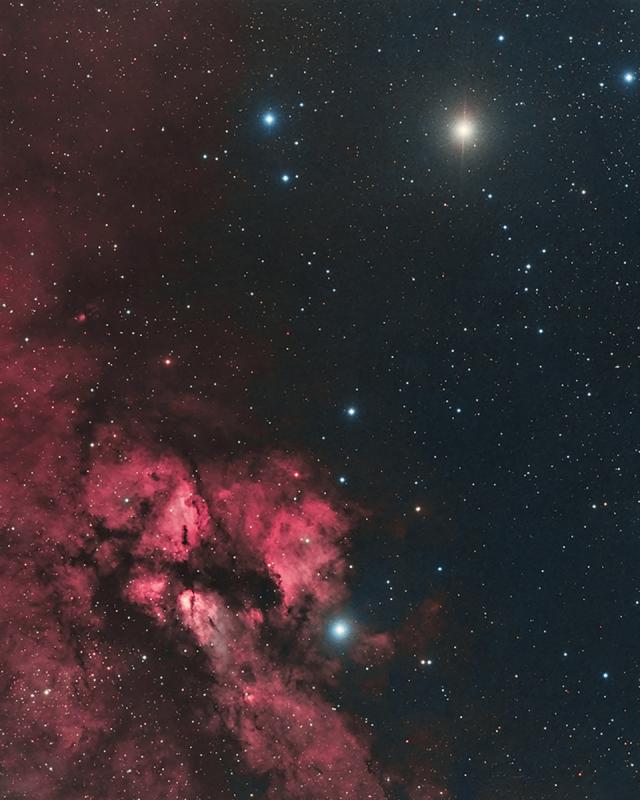 Tom
Full Resolution version at: https://astrob.in/full/2ei9td/0/
Edited by Astrovetteman, 23 February 2021 - 04:04 PM.