Mauri Rosenthal isn't a "typical" amateur astronomer/imager: he actually teaches Urban Astrophotography in New York City, under the auspices of the Amateur Astronomers Association of New York. His instructor's biography, on a recent class registration page, describes Mauri's motivation as follows:
"Surprised by the image quality achievable with small telescopes from his yard in Westchester County, Mauri has been developing deep expertise in Ultraportable Urban Astrophotography and is on a mission to use new technology to extend the access of city-dwellers to the wonders of the night sky."
In this guest blog post, we asked Mauri about imaging from the City of Yonkers, just 10-miles (16-km) from New York City, and how Tele Vue Optics contributes to the enjoyment of his hobby. Please read and share this blog post using this shortened link: Tele Vue-85: Imaging Under New York City Light Dome!
Caption for the photo below:
Deep sky images and annotated map courtesy of Mauri Rosenthal. All rights reserved. Used by permission.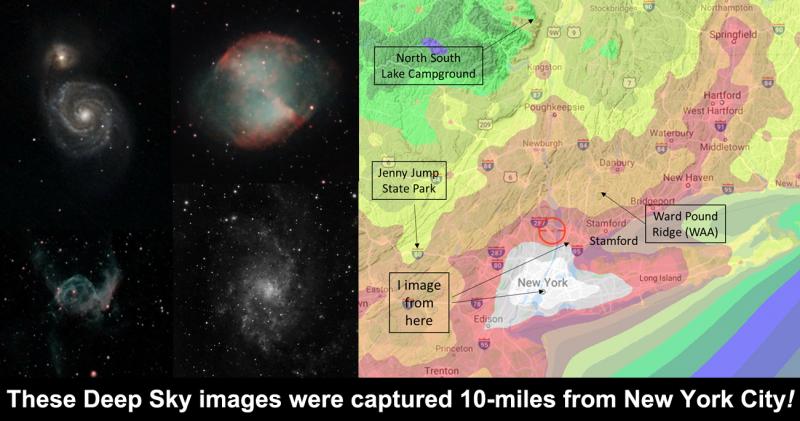 Edited by Stars4jon, 25 February 2021 - 08:34 AM.