I was observing M42 last night and saw the A-F stars in the Trapezium. It was my first time seeing the E and F stars - it was really cool to pick them out!
It looks like those 6 stars comprise what they call Theta 1 Orionis. But then what is Theta 2? Is it all three of the stars that are in a line to the bottom left of the Trapezium? Or just the first 2? Which orbit one another? The "Turn Left at Orion" book just points to the first two and labels them both as Theta 2. And says that they are a double.
But Sky Safari only labels the first as Theta 2 and calls the second one HD 37042 and the third one V361 Ori (HD 37062). It says that Theta 2 is a double and the separation is 52.4". It says that the second one is also a double and the separation is 76.6". And it says that the third one is a double too with a separation of 78.2". So, I'm not really sure what's going on here and I would like to know since it's more interesting when you know what you are looking at.
If you know the answer, or know of some better sources to look up this type of data I would really appreciate it if you shared!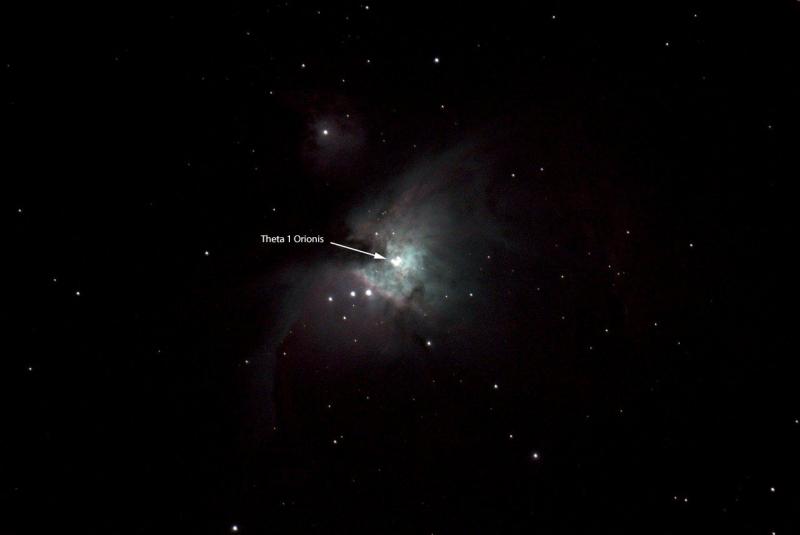 (I borrowed this photo from another post on Cloudy Nights. Hopefully no copyright infringement!)