Hi Friends,
Previously, I got some annoying spikes on RA when guiding so I tried to open on CEM60 up and do some cleaning on worm and gear.
See: https://www.cloudyni...tart-ra-spikes/
Recently I got a chance to measure PE on my RA axis again and I'd like to share the wave with you and hope other people have the same issue can repair your mount based on this experience.
Firstly, this is a tiny metal I found in my latest worm cleaning. It could be the cause of RA spikes.
Secondly, my PE measure after cleaning, it is much smooth than before.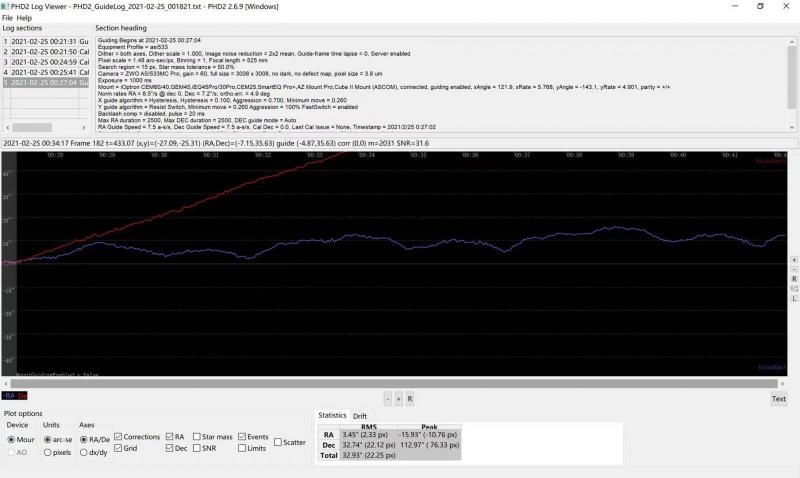 This the PHD2 log after cleaning.

PHD2_GuideLog_2021-02-25_001821.txt 40.59KB 8 downloads
Now I still have a question would like to discuss with you and I have not tired till today. Will engage and disengage RA knob a bit influence the PE on CEM60 mount?
Thanks
Sheldon