I guess I never thought about the fact that asteroids are considered minor planets and I never paid much attention to this forum's title, I just associated it with planetary imaging. But it turns out I 'accidentally' imaged three asteroids, while trying to image a triplet of galaxies in Leo (not the famous ones), that led to this thread in "Beginning Deep Sky Imaging "
https://www.cloudyni...nd-win-a-prize/
So I guess it is appropriate that I add my clip of the asteroids, Pasternak, Santana and Buckwald as they passed thru NGC3371 last Saturday night.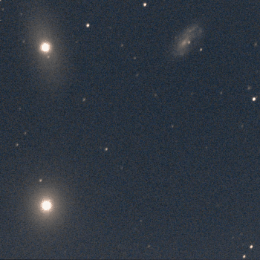 The moving stars were an interesting puzzle and the answer (of all the possibilities) was the most unexpected, by me!
Now I know what to look for.
Edited by CapnRon, 26 February 2021 - 12:57 AM.