I have just started out with some basic astrophotography with my DSLR. So far I haven't had the chance to gather multiple images for stacking, calibration frames, or any of that good stuff, so I'm just trying to learn how to get the most out of single exposures by editing in GIMP.
I had been making slow progress when I happened to look at one of my DSLR images on my cell phone, which then offered to apply some preset "enhancements" to my image. Most were ridiculous - think bright green skies - but then I tapped something called "Luminous" (using Google Photo Editor for Android) and got the result below.
Original image: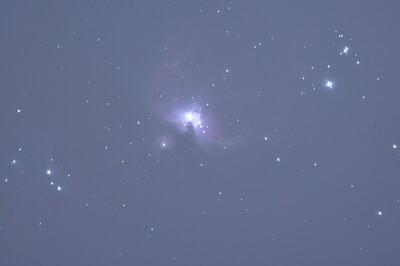 Auto-enhanced by Google Photo Editor for Android ("Luminous" enhancement):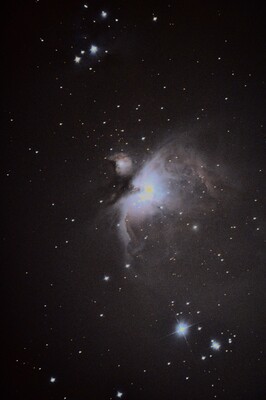 Ignore the color balance - this enhancement is probably intended for desert scenes or something. What surprised me was how much detail it pulled out of the nebulosity. I had not realized that the detail was even there.
This is the best I'd been able to do in GIMP: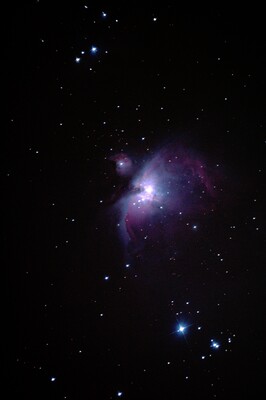 So, my question is this: Can anyone tell me what the auto-enhancement did to pull out those details on my phone? Is it a matter of carefully selecting the contrast curve? Black, shadow, and white level points? Most of what I get by trial and error gets ugly fast, so I could use a few pointers.
Thanks!