This afternoon I finally managed to photograph the sun.
Today as soon as I got home I fixed all the equipment, and an annoying wind started that made the telescope tremble ... fortunately, before the arrival of annoying cirrus clouds, I managed to take some videos.
I had the opportunity to try the Coronado DS SMII module that I had previously opened to remove the annoying sticker that moved from the RichView pin.
I also moved the RichView end stop one hole, so that it presses a little harder on the etalon.
I must say that now it achieves better adjustment in DS, and I don't have to tilt the module much.
Uniformity also seemed better to me, hopefully it's not just luck.
The only flaw is that I can not bring out the protuberances, without lightening the chromosphere too much.
I have several photo editing programs, including Corel PaintShop ProX8, but I don't understand how to lighten only the protuberances.
Lunt 60mm DS telescope
ZWO ASI178mm
Autostakkert and AstroSurface processing
30 second movie at 13 fps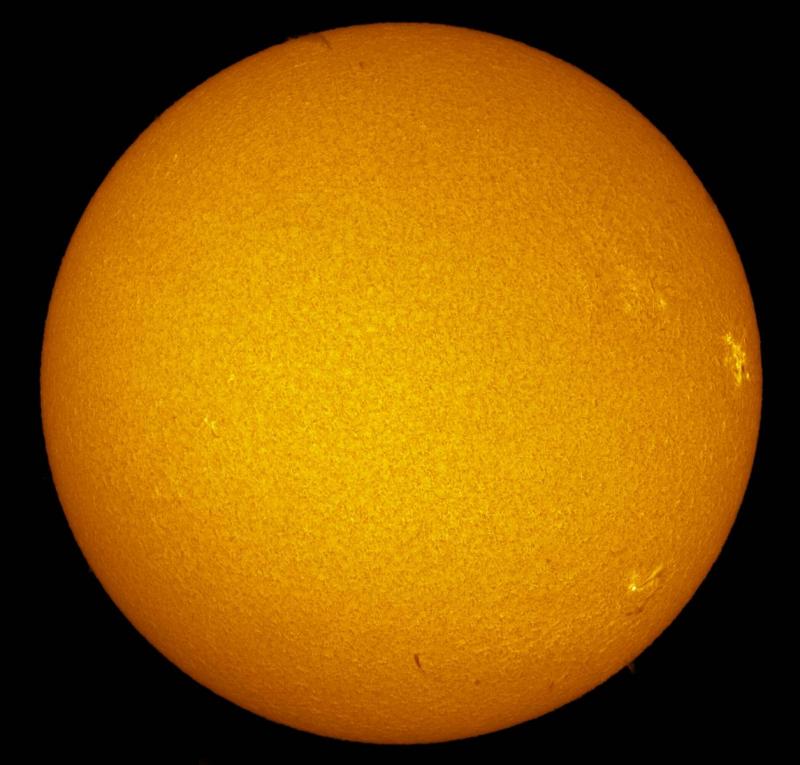 Lorenzo