I thought some of you might be interested in seeing one of my recent equipment purchases.
I have a park a few blocks from my home that offers darker and more unobstructed views of the sky than my driveway. This extended fold up wagon allows me nearly 50" of space to easily transport scopes and gear without having to pack and unpack the car from a parking space. With this, I should be able to wheel right up to the spot where I wish to observe and have my gear right there with me. While I have not had a clear night to test it out properly, I have packed and unpacked it and wheeled it around a bit. It seems sturdy and easy to use. The length is right for my needs -- I can even fit my 8" solid tube dob in there. My only complaint is the turning radius is terrible

Also, how is it that I have so much stuff to tote around?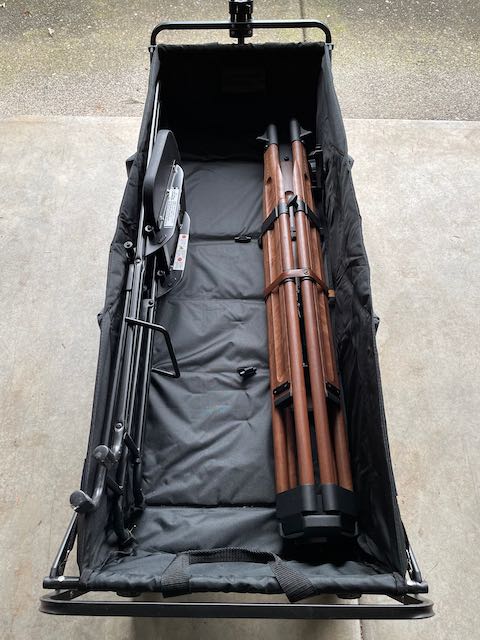 You can see I've got a folded observing chair and the OB TR3 with legs somewhat extended laying flat in there! Nice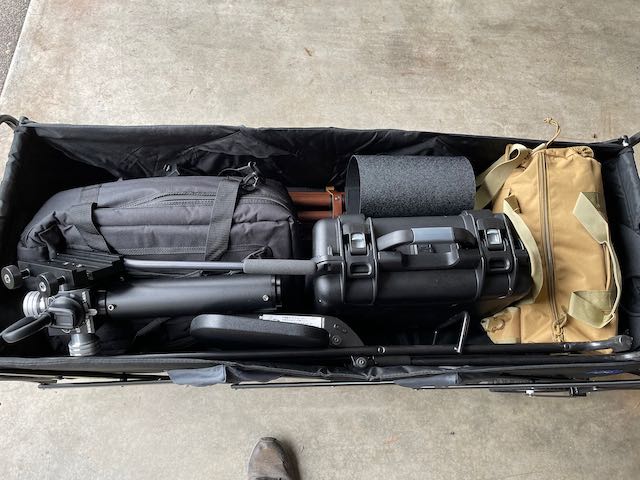 Lots of stuff, two scopes, two mount heads with pillars, eyepiece case (nanuk 920), chair, tripod, dew shield, etc.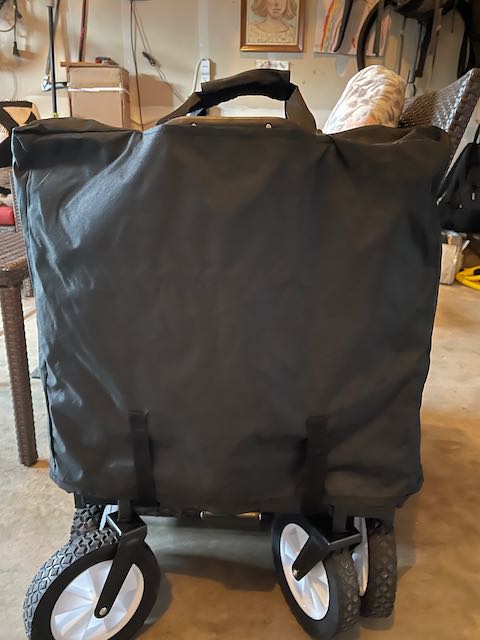 Folds up very easily. It does not balance on it's own when folded up which was a surprise. It could easily be put in the truck of a car if one wanted to take it on the road. It takes almost no effort to fold and unfold. It's sturdy when unfolded.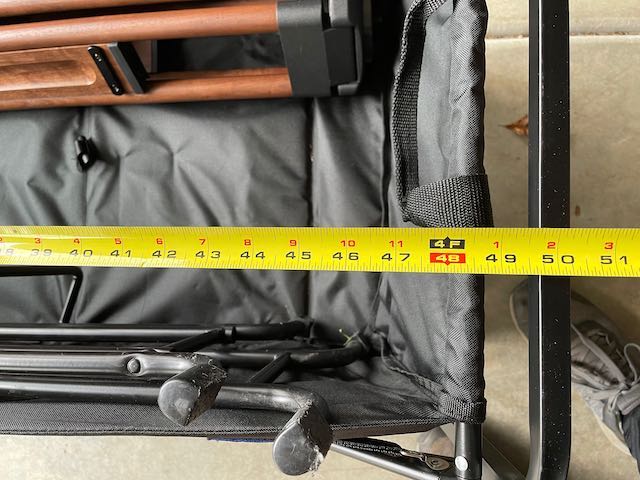 I purchased the wagon here: https://www.amazon.c...e?ie=UTF8&psc=1
Do any of you use a wagon or similar to support your observing?
Edited by castorpolu11, 28 February 2021 - 01:06 AM.