I ordered a R-Sky black observing vest and hood some time ago. After languishing in the Russian postal service for about a month, it arrived today! It seems really nice in terms of quality and materials. It's substantial without being heavy and while I can't say for sure it doesn't seem like it will be hot in warmer weather.
It's a one size fits all proposition so I was interested to see how well it would suit me. I'm a broad shouldered gentleman, 5'8" and typically wear an size L in USA -- 34 inch waist pants just to give you an idea for comparison. The vest is large on me. With the straps cinched all the way in it closes with room to spare. I anticipate the size will work fine for me as I tried it on over a puffy jacket. With less layers of course it would be even more roomy. It would fit a much larger person comfortably I would think. Roman seems to be making these with americans in mind

The pockets seem really thoughtfully designed for observing. They are each a different size but all of them are quite wide. The largest of the pockets is about 9"deep x 10" wide. I noticed none of them open all that wide -- just wide enough to fit gear you would likely place in them without risking things spilling out if you bend or hunch over.
I'll have to check back regarding the hood and how well it works while observing. I do notice that the hood attached to the vest does not have snaps or clasps near the neckline. The picture on the website shows the observer holding the hood closed with one hand. It remains to be seen how well this functions for me in practice. That said, the size of the hood is generous and fit over a ball cap and over the ear headphones when I pulled it on for the first time. It's thick enough to get the job done and balances stiffness with comfort well I think. Not sure what the material is but I like the feel given the mission.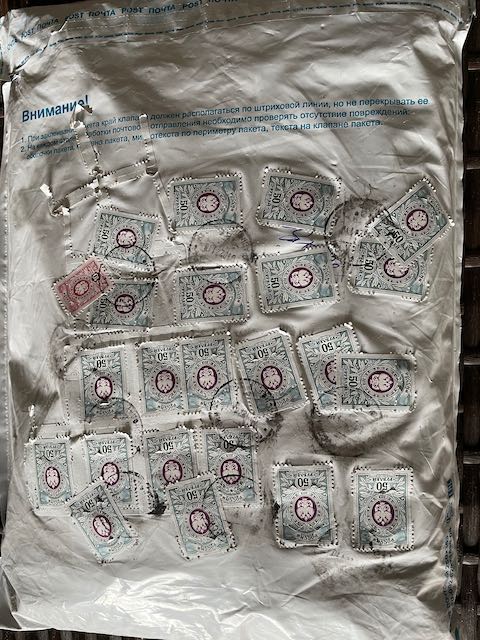 That's a lot of Russian stamps!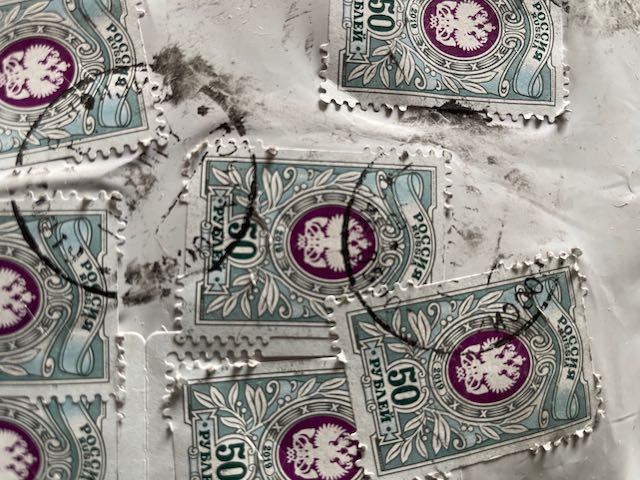 The worst part of the order has been the wait. It arrived in one postal center in RU on Feb 5 and wasn't updated until a couple of days ago.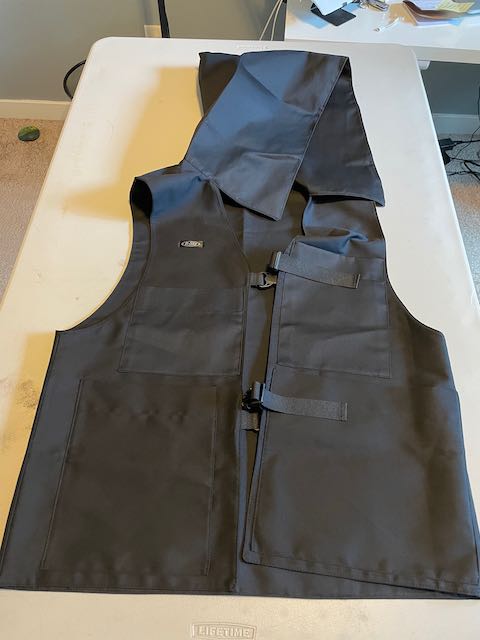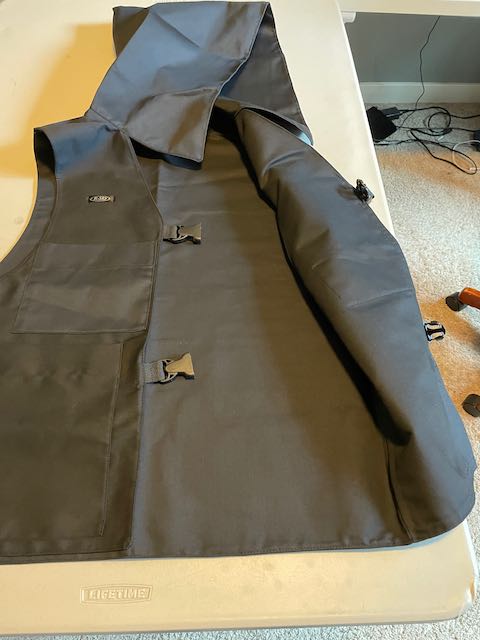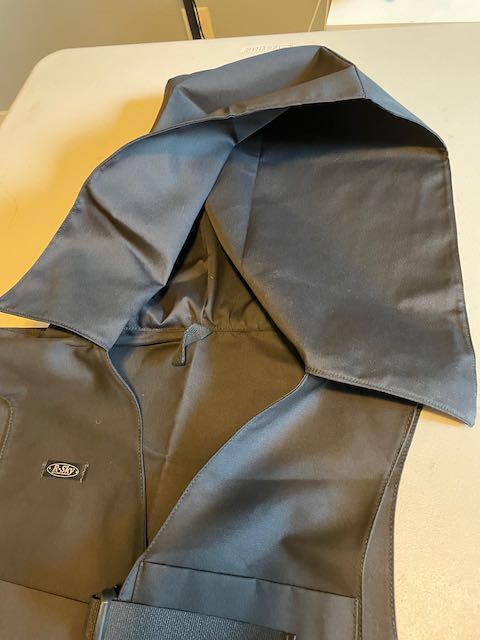 And now I wait.