This image is an accumulation of One-Click Observations ( 14 subs each H, S, and O, @300s) taken with Telescope Live's 24" PlaneWave, of the inner parts of the Rosette Nebula, particularly NGC 2244, the open cluster at the center of the nebula and the dusty Globules and Globulettes surrounding the center of the nebula. Something I liked about this particular set of data were the wispy filaments of gas radiating out from the center of the nebula (something I don't usually see in my images with a 5" refractor).
Anyway, hope ya like it!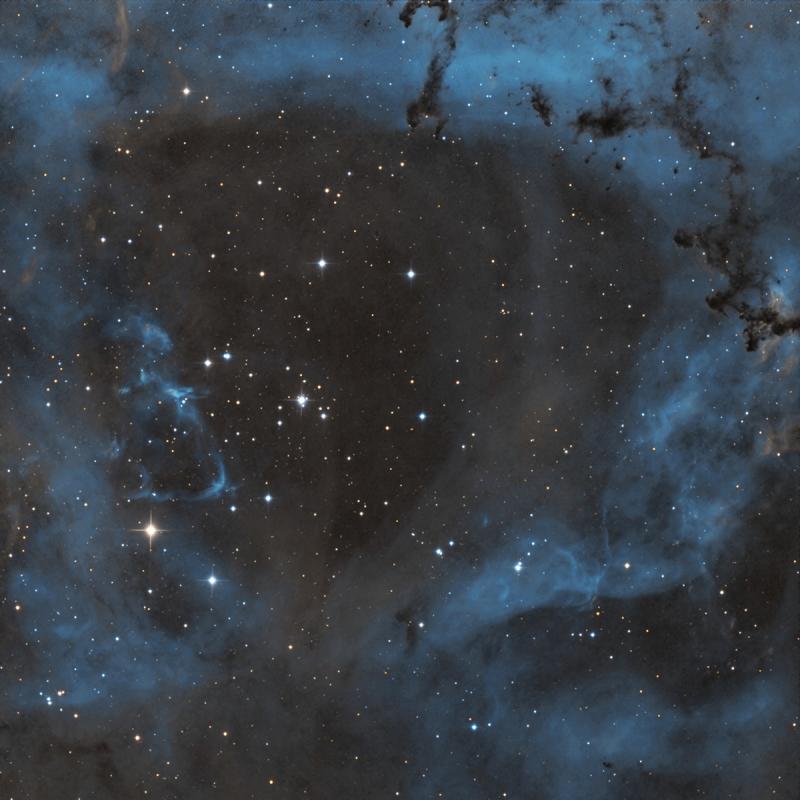 Tom
Full Resolution Image: https://astrob.in/full/g65rxb/0/
Edited by Astrovetteman, 27 February 2021 - 04:43 PM.