HI experts, first run out this weekend with my new Starwave 70mm ED quadruplet. First session I had some 'egging' of stars, but it still stacked ok and I managed to work out that is a tilt issue with my optics train. So the below issue is with no filter, just basic scope and lens setup on the ioptron mount.
Second session I have attached the 'best' frame with decent round stars, but zoomed in I can see the smaller stars are donut shaped sightly and there appears to be a lot of CA to my untrained eye. Focus was bang on using Bhatinov mask. This is only a 68sec sub, so just asking for opinions, I am running the stacking now so will also share that result to compare.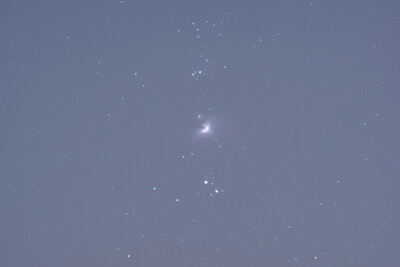 Link to Raw sub image:
Thanks!
Edited by iamfurgus, 28 February 2021 - 05:16 AM.