Hello All!
I am currently using my trusty IEQ30Pro with NINA. I have used this configuration for about a year without a problem. Recently, my computer crashed and I had buy a new computer and reload all of my programs.
Tonight is the first night out with my astro gear and new computer, but I am having problems with my mount.
For some reason, my GPS on the mount keeps resetting to zero. I have manually entered the lat and long info several times, and NINA acknowledges it. But, when I try to slew using nina, it fails. When I return to the mount's software, the GPS data I entered has returned all zeros. Same thing occurs when I try slewing with the Mount's control software. Thus far, everything works, except for my mount.
The mount slews using manual control through both NINA and Ioptron. I do not use the hand controller and have not used the hand controller in a year.
I'm not sure what's happening and why the GPS data is not being saved. Has anyone else encountered this issue or can someone provide guidance?
Thanks for your help.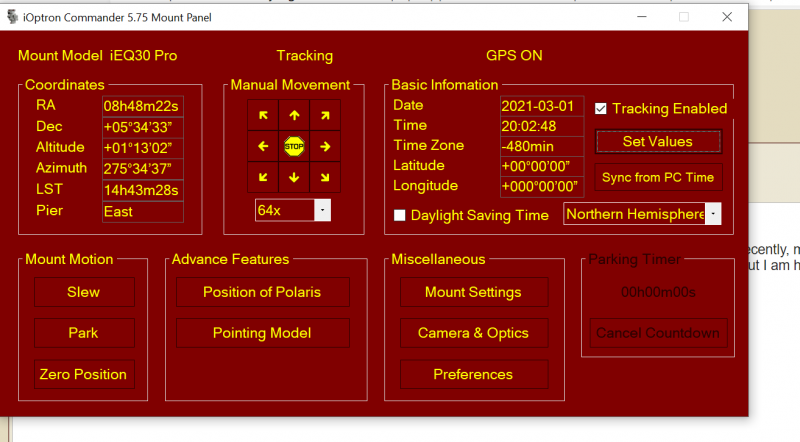 Edited by GGR_Scott, 01 March 2021 - 11:24 PM.