I have used CPWI for around a year using its Local Database, during which time I discovered that many popular objects are absent, including (for example) the Horsehead Nebula.
Until today, I had never tried CPWI's SIMBAD Online search tool, and it works great! I have previously spoken to folk combining CPWI with Cartes Du Ceil or Stellarium to overcome this challenge, but a SIMBAD search puts your target in its correct location on a CPWI start chart, even if the object isn't in the local database. I like it! But still doesn't sweep away cloud.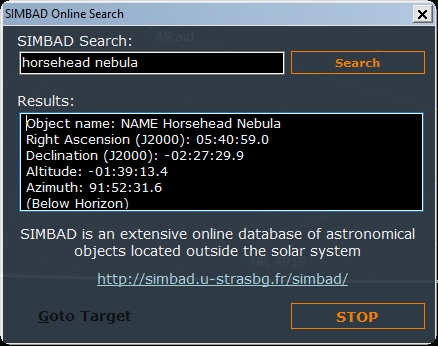 Edited by Noah4x4, 02 March 2021 - 09:10 AM.