tl;dr: Call me crazy, but is there any good reason an adapter couldn't be 3D printed to mate a DioptRx to the Leica zoom?
In the thread Leica kool-aid, it was revealed that the cylinder of the revealed zoom EP is about 50mm wide. This is much wider than the ~44mm than the DioptRx. With dreams dashed and hearts broken, everyone seemed to have moved on.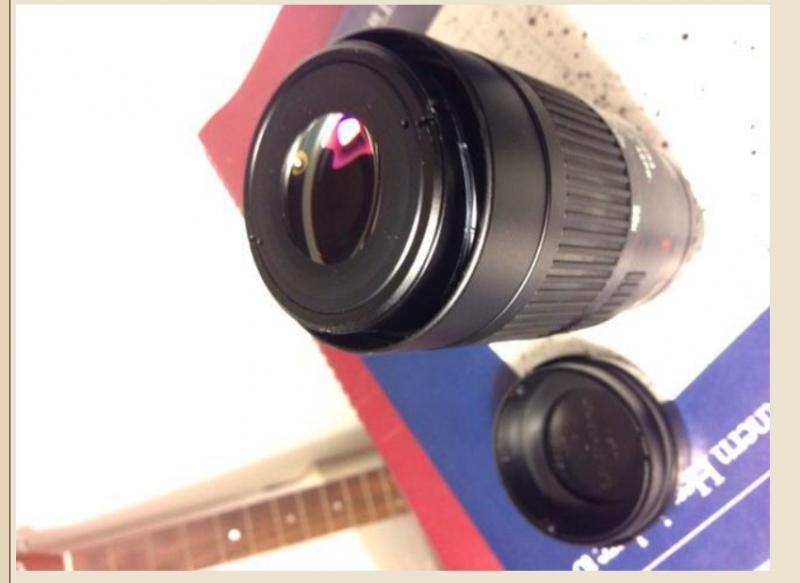 But not me! I can't help but think this is just an engineering problem.
I have a few parfocal rings with little hex screws in the side. Seems you could print a sort of sheath out of PETG, heat set some threads in the side, then bite into the side of the exposed cylinder of the Leica to clamp it on, similar to a parfocal ring. The top of the sheath would have enough lip for the DioptRx to grab onto, at a loss of maybe an extra mm or less. There are other clamping mechanisms which could be explored, as well, which might put the DioptRx even closer to the Leica lens.
...Yes you could probably just use glasses, I understand that. Please don't raise that as a counterpoint, because I'm well-aware. I've grown rather attached to the naked-eye viewing the DioptRx has afforded me, probably because I can't enjoy glasses-free viewing for anything else in life. My eyes are still gradually getting worse too, so any form of surgery will have to wait.
That said, please do tell me why it won't work. Or, speculate as to how it might! I lack a Leica in the flesh for testing or exact measurements, though I intend to probe my local astronomy club in case someone does. Anyone want to snap some photos and take some measurements?
On paper, the Leica Zoom (physical incompatibility aside) would seem ideal for DioptRx. You get a wide range of focal lengths without having to swap out DioptRx's (or buying one for each eyepiece that needs it). The Leica eyepiece also remains rotationally stationary, unlike the Baader zoom, allowing for more ergonomic zooming absent the need to loosen the focuser/Paracorr thumbscrew first.
And beyond that, I'm attracted to the prospect of having two parfocalized, DioptRx'd eyepieces (Leica+22T4) to handle basically every FL I'd need (plus a Barlow). True minimalism for long-term savings.
Edited by thecelloronin, 02 March 2021 - 11:42 PM.