I had one heck of a time processing this one! When I put the SHO channels together, I could see the bright stars and some green haze. I did manage to pull a luminance image out of , what I thought, was a fair amount of data. I saved up 6 One-Click Observations from Telescope Live (which is not a lot but a fair amount--12 each @300s). I did a Buch of ColorMasks and CurvesTransformation and came up with this. I have no idea how these colors should look, this deep into the nebula. I think that this field is centered on the star 15Mon which looks like it resides in a cave of nebulosity and it's a part of the Christmas Tree Cluster (NGC 2264) the actual Cone is just below the bottom of the image.
This is an emission nebula and the Christmas Tree Cluster consists of young stars that are mostly obscured by dust clouds, within which there is a lot of new star formation going on.
Anyway, hope ya like it...I thought it looked kind of neat!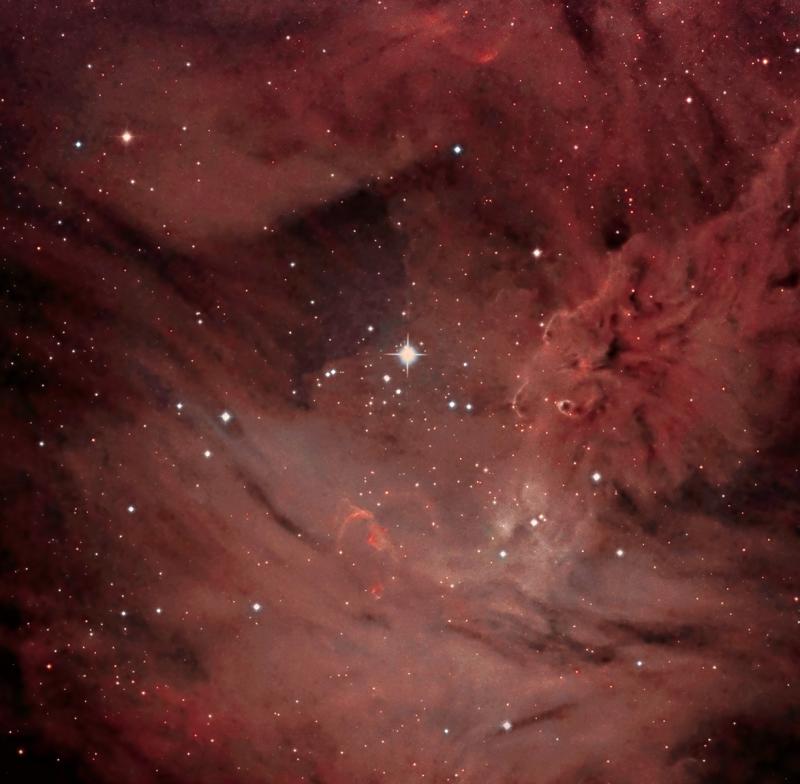 Tom
Full Resolution Image: https://astrob.in/full/rl6c75/0/
Edited by Astrovetteman, 03 March 2021 - 12:35 AM.