I was out last night (before the big moon came up) to try to spot some supernovae while the sky was dark.
I had mixed results...
1. First up was SN2021dap in PGC020072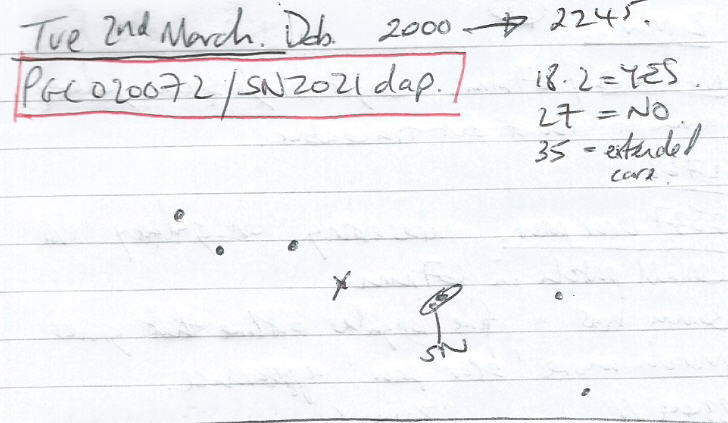 2. Next it was SNAT2021cwc in UGC3502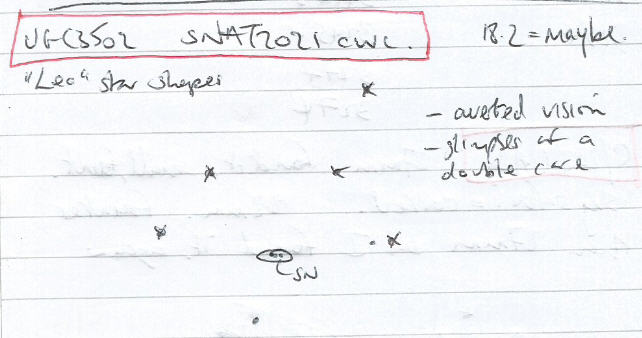 3. SNAT2021blu in UGC5829 was a fail
4. SN2021J in NGC4414 was a success. It still bright and easy to see.
5. SN2021biz in NGC4227 was a fail
6. SN2020qmp in UGC7125 was a fail too.
The last two were severely affected by the brightening eastern sky that they were sitting in, so we wait for the next clear night to try again!
Alan
Edited by alanjgreen, 03 March 2021 - 08:32 AM.