So I started by searching up a bunch of info regarding the C11 and light cone drawings. Did not find exactly what I was looking for so I tried to draw it up based on measurements of my CPC 1100. The measurements are not perfect but close enough to a first try, maybe +- 5 mm. And I did not draw the complete outside of the OTA for simplicity. The shape of the mirrors is just a guess and only serves to get a rough idea on light path length.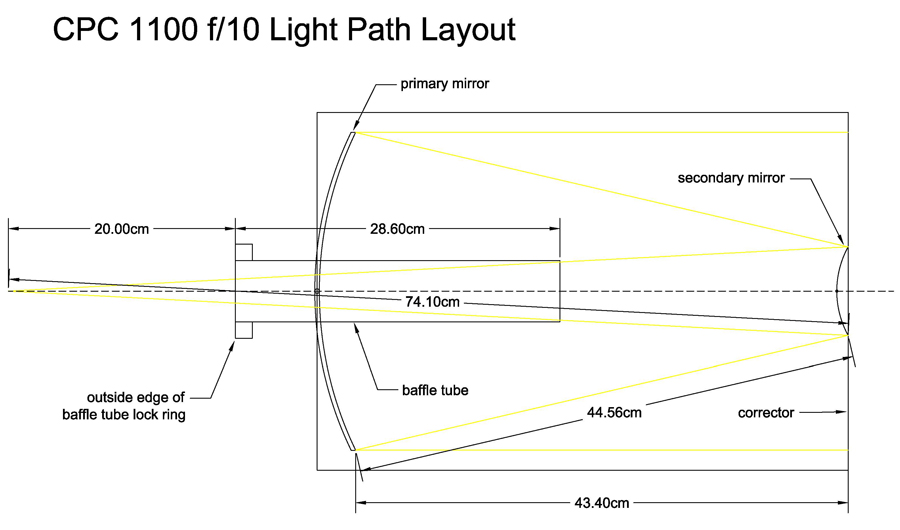 Adding up the physical light path I get 43.4 + 44.56 + 74.1 = 162.06 (1621mm). And I added 20cm (200mm) after the edge of the baffle tube lock ring for backfocus. In this C11 Light Path thread it's explained the that the primary mirror has a 2x magnification and the secondary has 5x magnification. So basically 2x5x280 = 2800. But there has to be a way to use a drawing to show the magnified light path dimensions.
Can someone explain how the magnification factors adjust the physical dimensions?