Typically, star temp is characterized by taking measurement using photometric filters and then calculating GBp-GRp or similar and relating that back to star temperature either with a lookup table or formula.
Being new to photometry, I don't have a standard set of filters, or a mono camera for that matter. I have a ZWO ASI533MC. This camera has the following spectral response.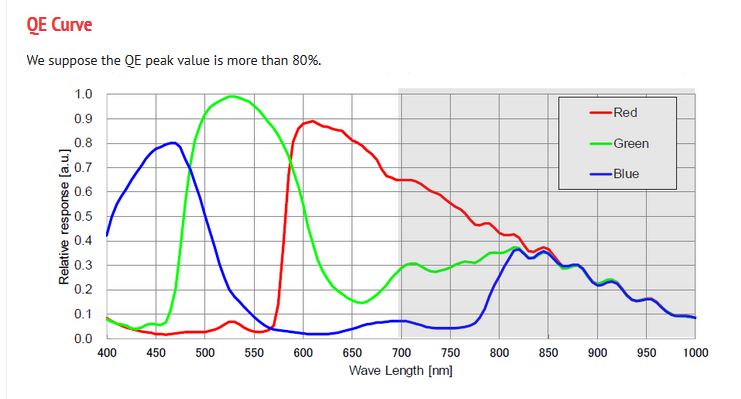 This spectral response is not so different from Johnson-Cousins B, V, R filters, particularly if you have a UV/IR cut filter to limit out-of-band response.
Thus, I wonder if I could use the image data from my 533 to determine star temp, but separating images into R, G and B channels and, after appropriate normalization, determine if there was a relationship between Blue ADU (norm) - Red ADU (norm) and star temp. Early results look promising: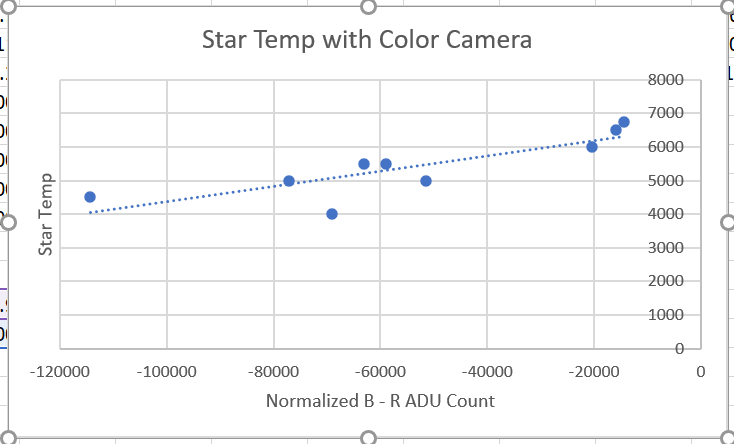 Clearly, I need a lot more data to be sure.
Has anyone else looked at this or is aware of work looking at this?
CS Gary