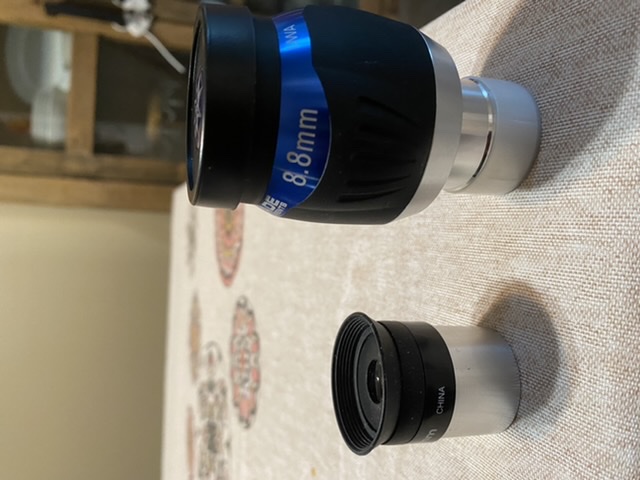 Today I received the Meade Series 5000 8.8mm uwa eyepiece that I ordered.
I'm pretty stoked. It's the first time I've upgraded anything in my meager inventory.
It is also kind of an experiment. I'm pretty new to this, so I want to see how much of a difference there is between eyepieces of varying quality (and price).
My only other eyepieces are the 26mm and 9mm Plossls that came with the scope. I didn't buy it with this in mind, but I do like that I can do an (almost) direct comparison with the 9mm, performance wise.
The first thing I noticed was how big the eyepiece is. That caught me by surprise. For some reason I was expecting it to be of similar size to my other eyepieces. I attached the comparison picture I took.👍
I did get a chance to take the scope out very briefly. The difference in true field of view was immediately noticeable. I will need a night where I have a lot more time to check out the sky.
Edited by UrsaMinorBeta, 05 March 2021 - 03:35 AM.