So, tonight's my first night with the new 294MM and 8 position EFW with the Antlia 1.25" LRGBSHO filters. I got an hour of Ha on the Rosette and 5 minutes of O3... but trees got in the way. So, I decided to slew back east to try some LRGB on the Leo triplet.
When I took a test exposure with the L filter, I got this: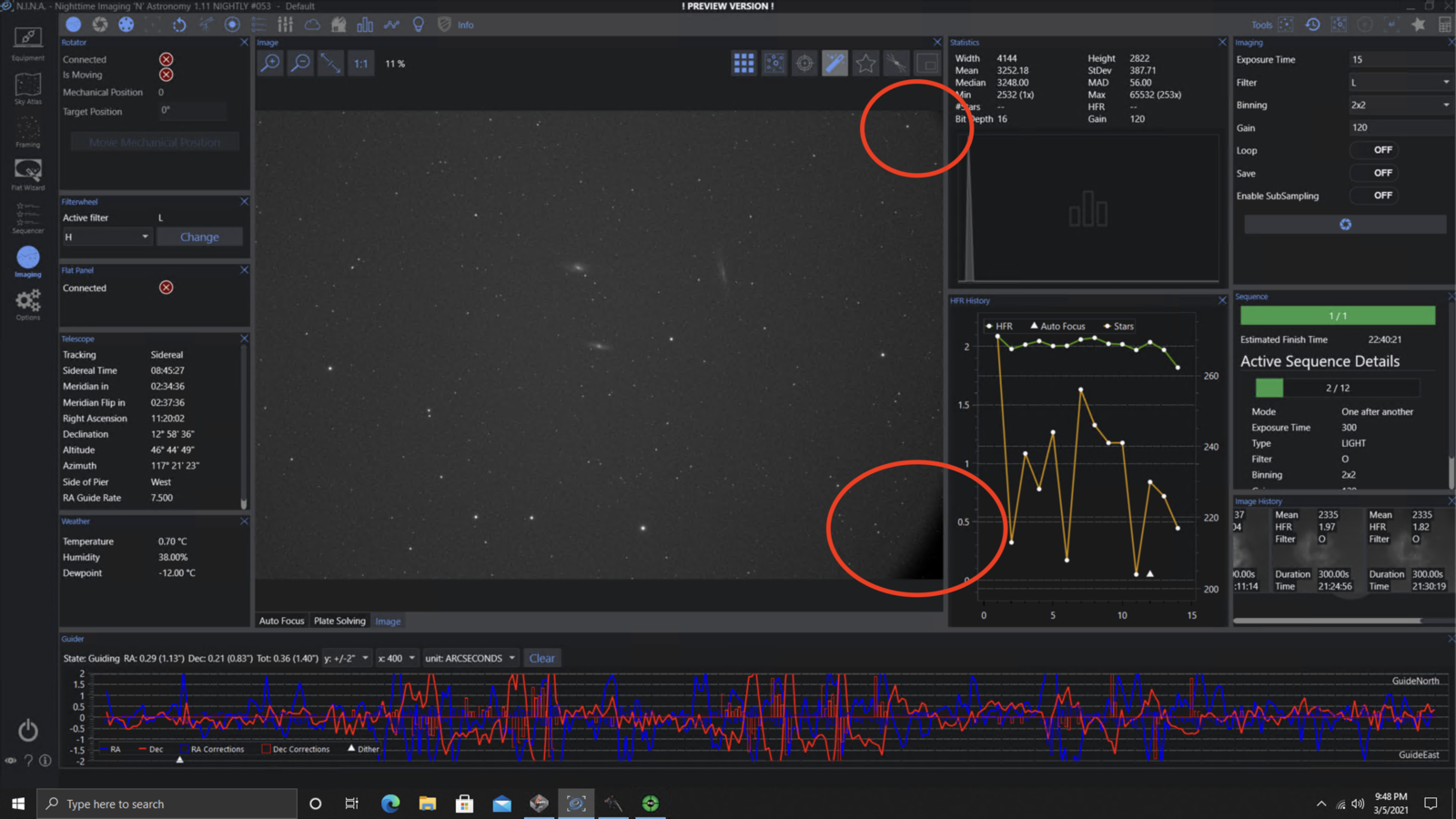 I didn't see this effect on either the Ha or O3 filter... cycling through the other filters and I can sort of see it on a couple of them.
I've never used filters or a filter wheel before, so I am unsure how to address this issue. I tried using the "Recalibrate" function in the EFW ASCOM panel, but that didn't seem to have an effect. I also tried using the "unidirectional" method... cycled through filters, then back to L... same thing. Tried recalibrating again after switching to unidirectional. Same thing.
Ideas?
Thanks!
PS - mods, if this belongs in the equipment forum, please don't hesitate to move it there.