Here is a interface for a ASI6200 on a ASI filter wheel. It will also work with a QHY FW. This unit is for adjusting back focus, tilt and camera centering. The design back focus is 8mm with a minimum of 5mm and a maximum of 11mm. The knobs are removable as the screws have 2mm allen head sockets in them.
Thx for the photo's M.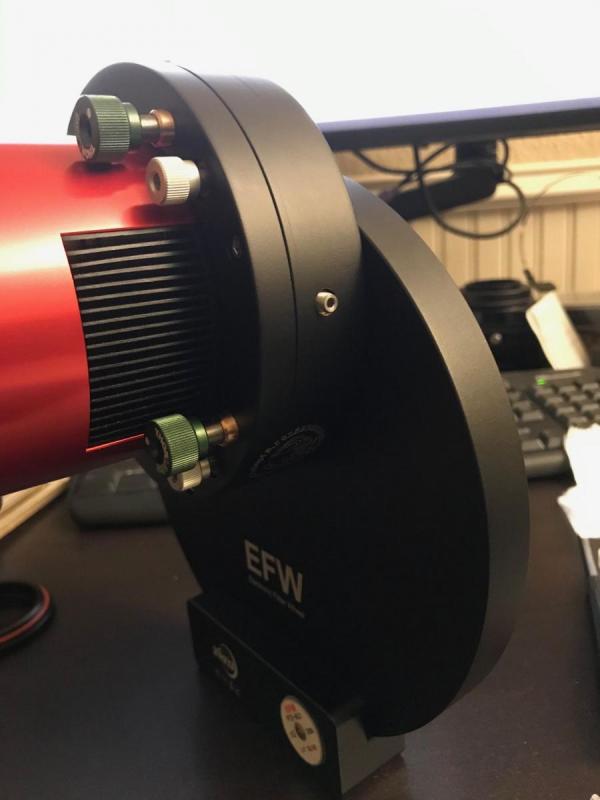 Inside the filter wheel looking back.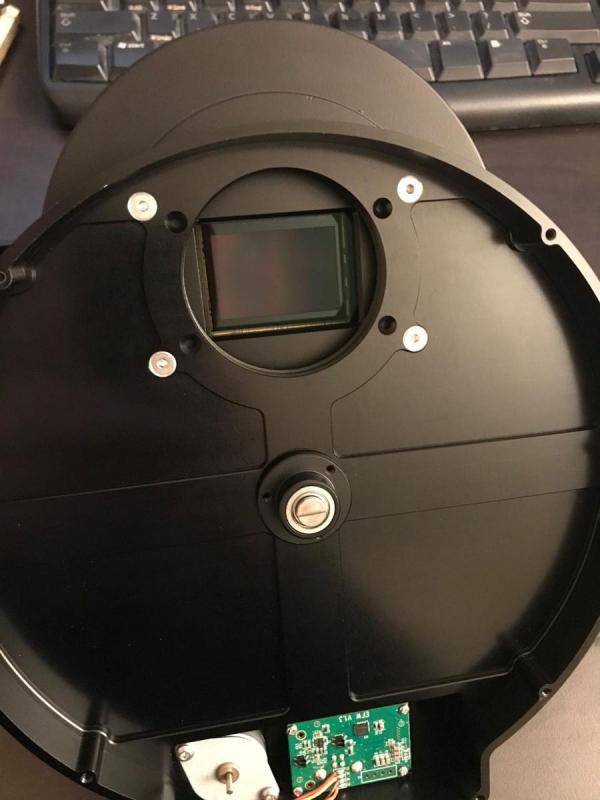 Here is the base attached to the FW. Note the lateral adjusting screws to center the camera. It is also tapped for m54-0.75 threads so it is usable with other mounting types.
Due to me accidentally tapping QHY m3 holes instead of ASI m2.5, the customer offered to countersink the filter wheel so he could use the m3 screws as they are substantially larger.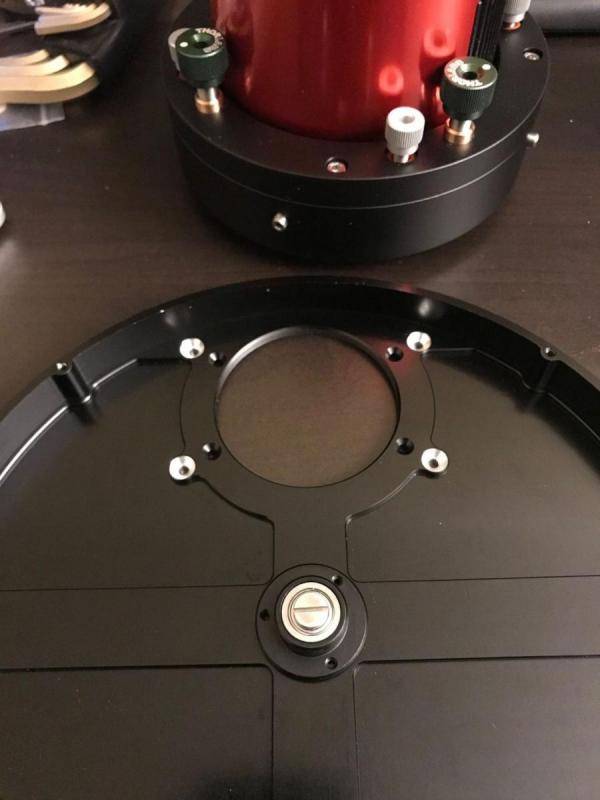 Edited by bugbit, 05 March 2021 - 11:30 PM.