Well today with my good friend Larry Field I cleaned the lens on an fc100 number 9049 which had some mould on the front element. It cleaned up easily no need to do anymore than gently clean the front of the lens with detergent and finally alcohol. came up beautifully.
We tested the scope on a green led artificial star 300 metres away with a 133 lpi ronchi and on several nearby objects in daylight as its cloudy

The correction is clearly superb identical either side of focus. Wow is all I can say I could barely see some CA on tree branches at 283 times with a 2.8mm ortho.
Absolutely snapped into focus and seems to be very sharp. Focuser very sharp and smooth even at 283 times amazing. The lens is multi coated and this includes the inner element I could clearly see the inner R4 which is florite was coated!!
There is no red letter in the decal either but the florite is coated.
I now own this scope which came with a superb finderscope 50mm aperture. I will be parting with some of the extras that came with it including adaptors and the turret whicb is .965 and I want to use 1.25 inch eyepieces and a diagonal.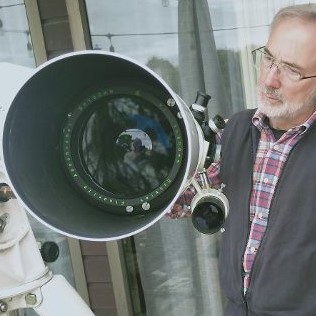 I like the 6mm and 18mm .965 orthos and will use those. Didn't do too badly but did pay a fair price for the scope which is bigger and heaver than the newer versions. I believe its around 30 years old anyone know? It was owned by a late Japanese astronomer who knew the owner at Takahashi and sadly passed earlier this year.