Seems this scope has a markers mark that might be uncommon. Vintage 1960 It is a Sears model 6339 75mm The mark looks a lot like Royal Astro mark but with half of it not there
In a thread here on "The Comprehensive List of Japanese Symbols"
There it is identified as "And the Tasco Royal prior to changing to TOWA"
So, my question how does this OTA rank (optics wise) against the other circle marks. Near the near top or the bottom.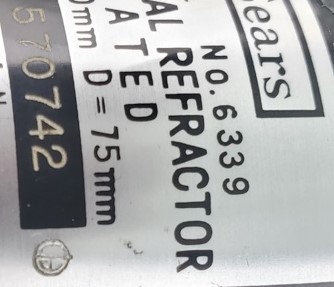 Many thanks
Edited by MER, 25 March 2021 - 09:07 PM.