I'm using photometric color calibration on a widefield image of Orion and I'm noticing there's a lot of green left in the background.
In particular, I see what looks like structure between Barnard's Loop and Betelgeuse. Looking at this [1] image on Astrobin, it looks like there is some OIII in the background, but I don't see anything like the blob in my image, so I'm assuming this is a color calibration issue rather than a real signal.
I understand a green cast is common with OSC data, but shouldn't PCC be taking care of this?
I adjusted the saturation threshold in PCC, but not the background neutralization because I couldn't find much of an area without stars. Can I still set a useful ROI on this image?
Aside: I've read that OSC data has a green cast because there are twice as many green pixels. I don't understand why this should impart a green cast? It seems like the only effect should be higher resolution in the green channel.
Data from ASI2600MC and a Canon 50mm F/1.8 stopped down to F/5.6, stacked in DSS. In PI: DBE (2 rounds), PCC, Arcsinhstretch (2 rounds)
Is PCC+SCNR the right thing to do, or did I make a mistake before PCC that I should address instead?
Would appreciate your thoughts!
Green cast:
Detail of green "blob":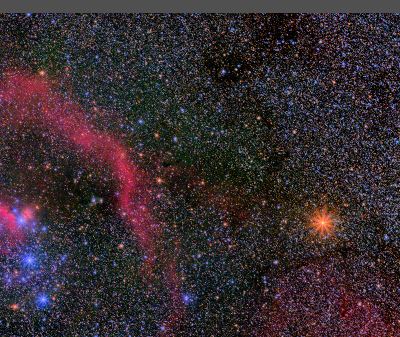 With SCNR: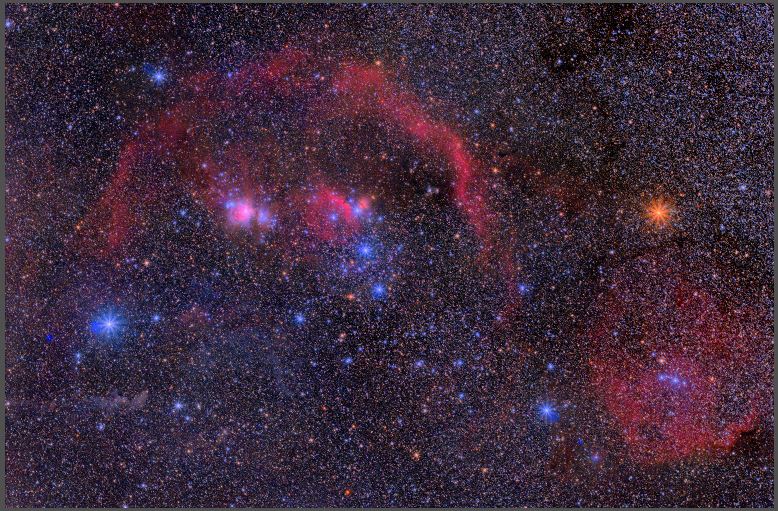 [1] https://www.astrobin...86367/G/?nc=all