I decided to start a thread on this dinky Tak EQ so that posts & findings don't get scattered all over this Forum; and, because I'm gonna break it down into its even smaller components...
First: What's with the name? (A lot, apparently!)
Everybody calls this mount Sky Patrol -- EXCEPT Takahashi (but what do They know?). On the TAK site Time Line, scroll down to the year 1981 (year introduced), and the linked JPG is CANCER: https://www.takahash...-img/CANCER.JPG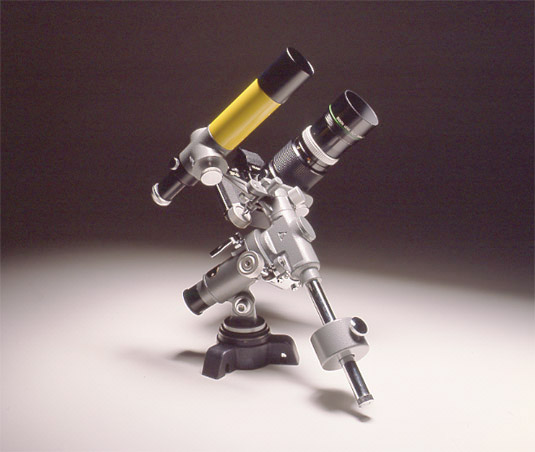 Two platforms top the DEC axis. One fixed with a long rubber grip-pad, the other on an arm the swings up/down, and each has a standard 1/4-20 (camera-sized) captured threaded knob.
(I like to do Side-By-Sides with my sub-60mm refractors, so this 2 platforms feature is perfect.)
Second: Crab-like Appendages (Hence the Name)
Here's one of many ways to use this mount: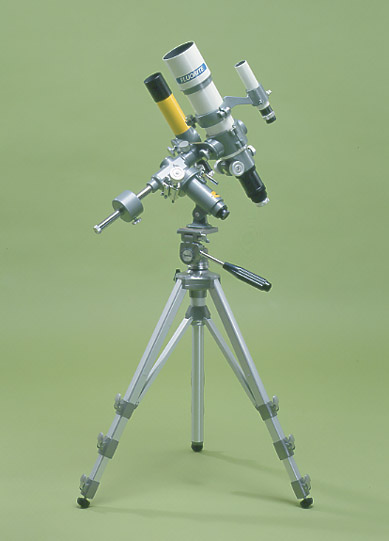 Here's the way I'm using it right now with just my 1984 FC-50:
Which explains why the scope & mount knobs can get very close to each other!
Edited by Bomber Bob, 03 April 2021 - 01:12 PM.