So I have been grinding through the non-fun part of this hobby: when things don't go right AND you have already gone through the obvious/easy fixes

. After 3 months of waiting, I received my TS PL80 apo last week (FPL53 triplet). Nice scope, nice mechanicals. But then there was the dreaded first light with "what's wrong with my stars"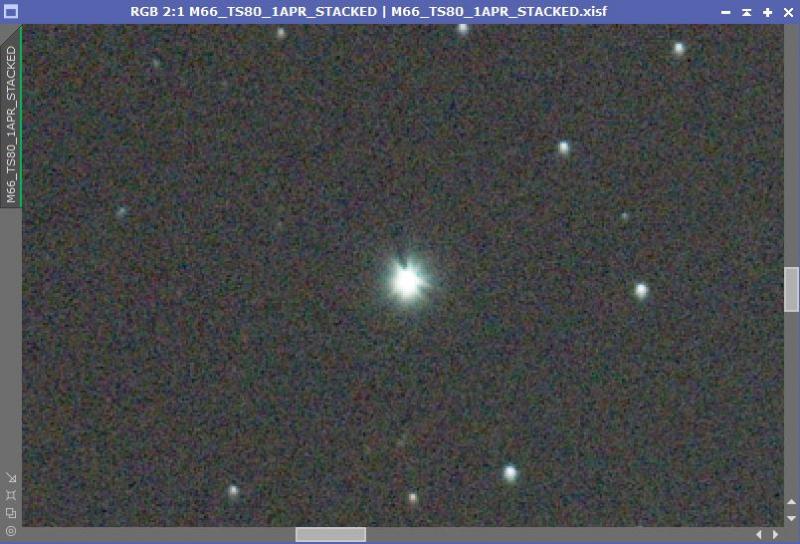 (in case not obvious, this is a stack of the bright star in middle of Leo triplet)
I have posted about this initially and got some useful suggestions from Dan (DRK) and Dave (Cotts) which I have done. And Mike (in Rancho) pointed to me a website with some really good description. I also got a response to my query from APM telescopes. Between all of these, I backed off the centering screws around the lens cell. There are 4 sets of 3 each, and I backed off 1/8 turn. This did make an major improvement.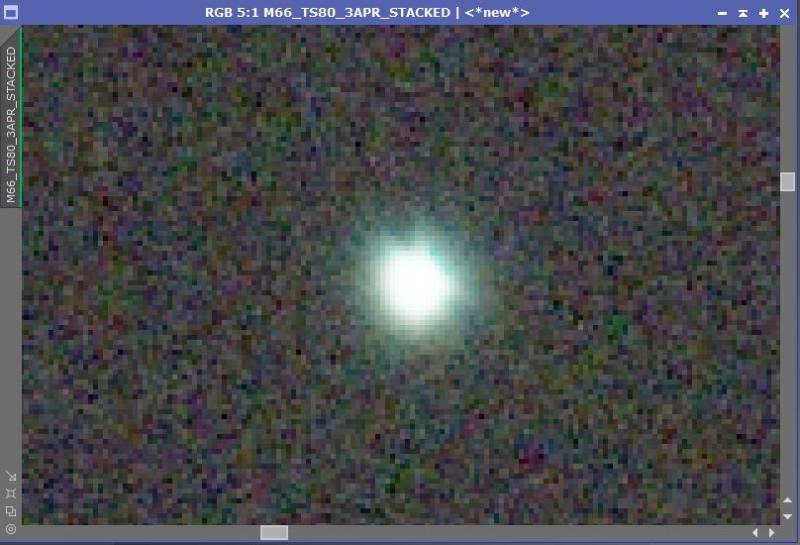 To my eyes at least (and at this point, I totally understand I could be imagining things), there is a still something wrong in "top" part of the star. I tried for a long time last night to figure which of the 4 sets of screws needed further adjustment using the method suggested by Dave (putting a bright star out of focus and trying to see the silhouette) without success.
So, any additional suggestions on how I figure out where this might be coming from? Appreciate your thoughts. Please let me know what other data might be useful to help.
PS: in a refractor, the image on the sensor is upside down so if I were to be able to see a silhoutte towards the "top" of the image, it is actually towards the bottom of the scope objective? Or does the flattener in the path change this?