Hi People!
Please find attached my attempt at M46/NGC2438. 41 Subs, 5s@1600iso. 30 darks, 20 bias 1/1600@1600iso. Forgot to take the flats...
Took with T6 prime focus on Nexstar 6se. Processed using DSS, Registax, and GIMP.
You can see most of M46 and can faintly see the bubble of NGC2438 in the mid-left of the image.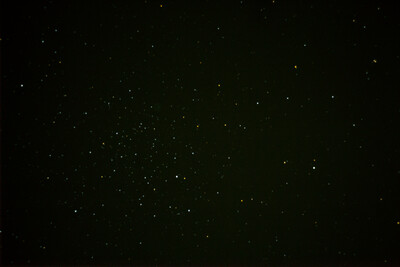 Any tips on how to process this image further to get more color/detail from the nebula?
The 2 below images were processed in pixinsight. It was my first time using the program, so results may be poor...
Ralph
Edited: Added more processed images
Edited by digitalamnesia, 08 April 2021 - 03:35 PM.