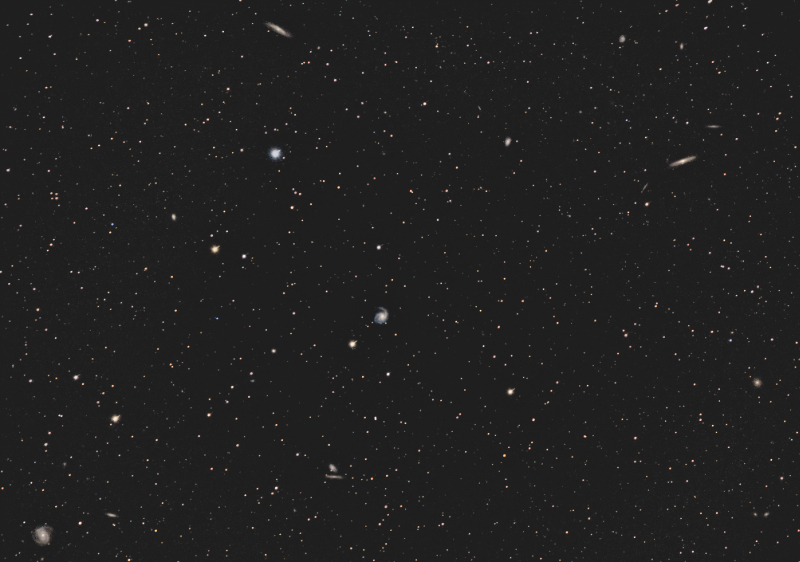 Tracked but not guided, 20 second subs and 2 hours total integration. Nikon D750 with Sigma zoom at 400 mm.
I was having problems getting setup because one of my legs is loose a tiny bit and when the mount rotates around it sometimes flexes the leg by a small amount which makes random frames smeared as if the PA was really bad. I couldn't figure it out for quite a while though.
Anyhow, despite my problems, I thought this wasn't too bad on 2 hours integration.
Edited by rj144, 08 April 2021 - 02:07 PM.