I have just started to try and use Observing Planner and Sessions functions in SS 6Pro.
When I come to alter the time in either of these features, a black box appears but there are no little time adjust pickers in the box. The box is blank, so there is no way to adjust the time, making the the whole feature useless. The rest of the SS 6 features work fine and I have been using it since it came out and I upgraded from SS 5 Pro. Is there some setting that I am missing?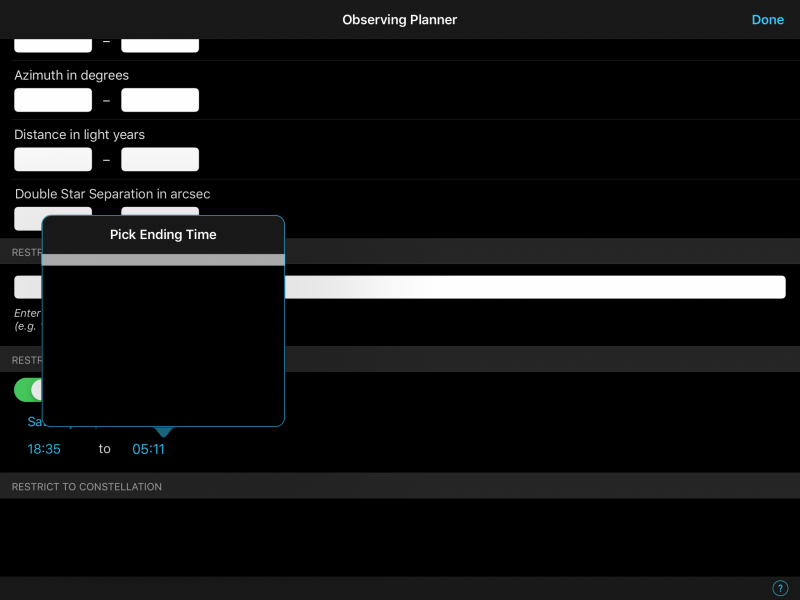 Any help would be appreciated.
Michael.
Edited by Michael2, 10 April 2021 - 07:50 PM.