April 9 started off rainy and partly cloudy at best. I had taken the day off, but given the forecast I wasn't really planning on doing any astronomy. However, later in the day the Sun started peeking through the clouds and I decided it was worth giving some solar imaging a shot. So I brought out our LS60THA with 50mm DS and gave it a go. I dodged through quite a bit of sucker holes before the sky cleared temporarily long enough for a set of captures.
I captured a full disk image with a ZWO ASI174MM. As I processed the data, I felt like doing a little experimentation and tried a few different flavors of color/grayscale palettes.
Let's start off with plain-vanilla grayscale: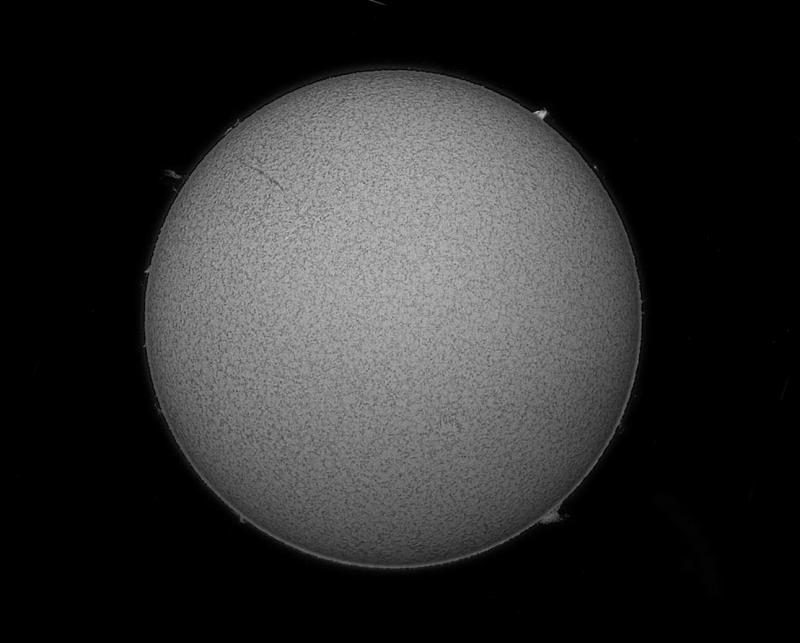 Now, here's "plain natural (arbitrarily set)" colors: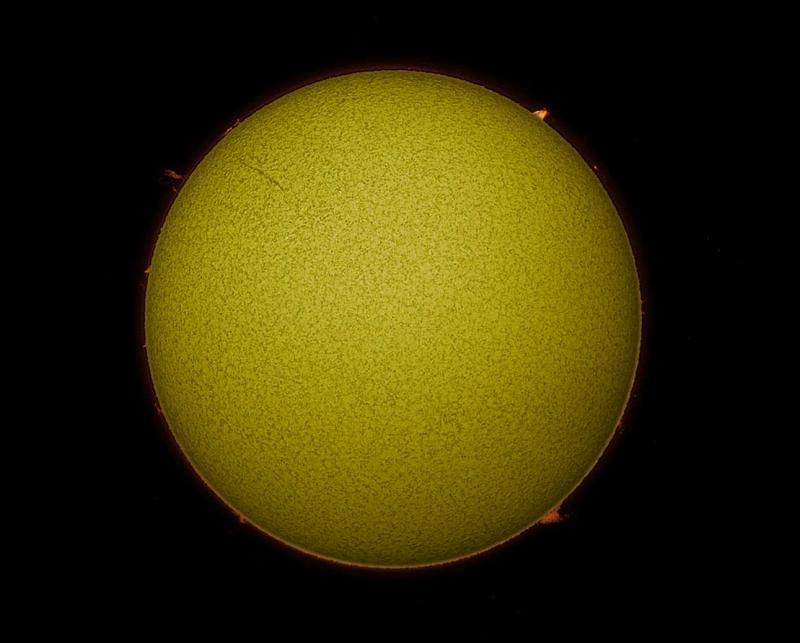 Here is a greyscale version with the disk inverted: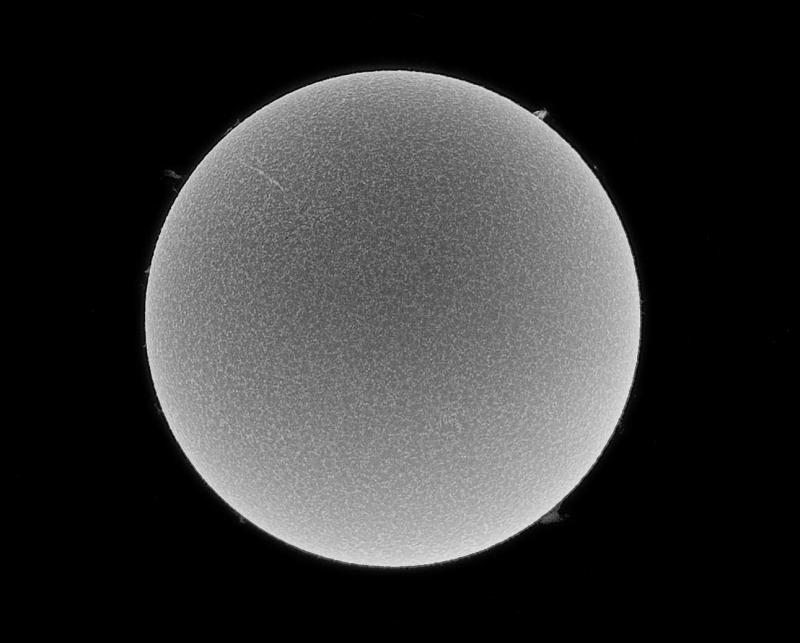 Edited by EricCCD, 10 April 2021 - 08:23 PM.