I'm experimenting with combining data from the C14 at 0.2 arc secs per pixel and the RASA RGB at over 1.3 arc secs per pixel.
I've used the NGC3718 image as a test case and added 200 RASA RGB OSC captured images into the LUM data captured on the C14. I'm working around the challenges and finding this is possible with a little work. I reckon the best results would be from a mono very small pixel camera on the RASA and not use the OSC. It is food for thought- I could get away with an ASI2600 at a pinch and have the same sensor type per camera.
I'm not worried by the colour at this stage- my OSC work is always- well- not very good.
The first Hybrid result is below- comments invited. The stars are a bit lumpy from the upscale but could be changed quite easily when I get new stars.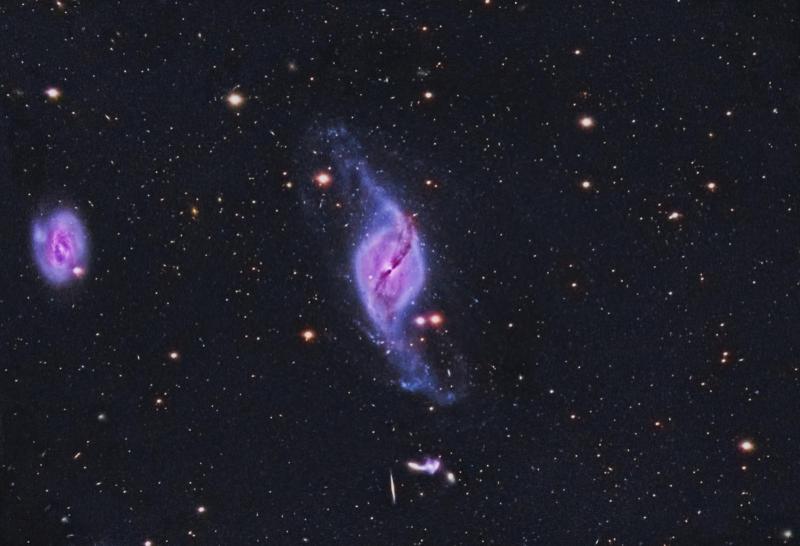 Edited by pyrasanth, 11 April 2021 - 03:22 PM.