Hi,
I'm hoping someone with some skills would attempt to process my last image of the Whirlpool Galaxy.
I know there must be more there than what I've come up with. I can see some faint dust coming off the arms that I can't seem to extract without compressing the image too much. Maybe I shouldn't expect much considering its just 1.5 hours of data.
It's been stacked with DSS and I'm skeptical that I've processed darks, lights and offsets properly.
45 frames totaling 1.5hrs
https://drive.google...iew?usp=sharing
My menial attempt with photoshop.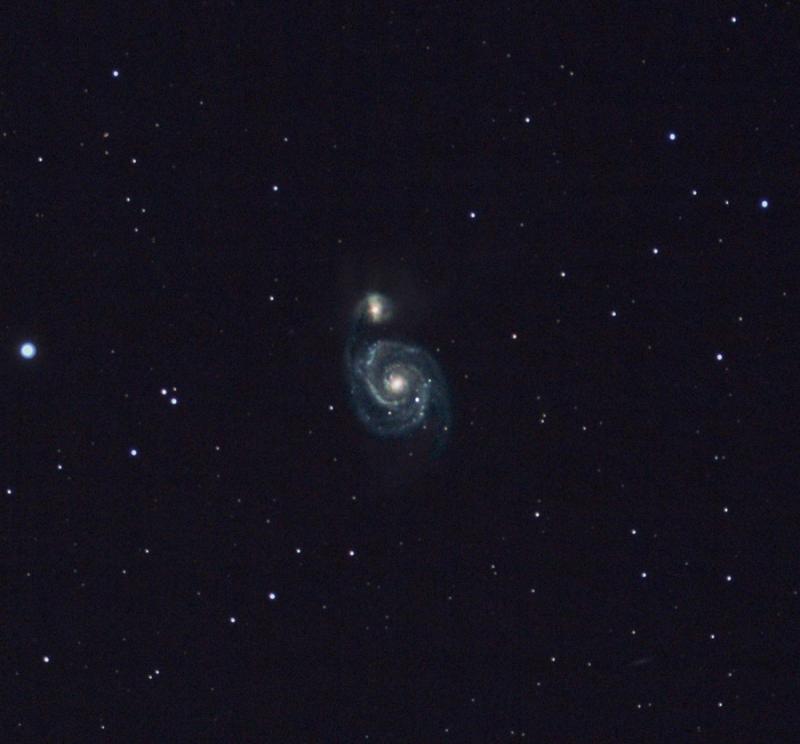 Edited by charlieb123, 11 April 2021 - 07:19 PM.