.....to improve your skills on springtime galaxies.
I tried M101 with an unmodded Canon T5i a couple years ago and was ecstatic with the result because it was one of my first images... but I think this one is better.
Nice not to have to fight the DSLR noise.
I only cooled my ASI294MC Pro to 0 deg. Getting much warmer down south so will be needing to take the temp. down further from now on.
Collimation on my 8" Edge HD was a little off - so I recollimated it and I think things are a bit sharper on this image than the last one I posted. (M51)
I estimate the seeing on both evenings was about average - 3/5 maybe. Guiding ran from .6" - .8" RMS with occasional excursions down to .4" and up to about .9" - which I still cannot figure out and am assuming its just PE. (I generated a PEC curve in EQMOD - but am now using the ASIAIR to run the mount/guiding - so not using EQMOD right now)
This is data from 4/5 (30 subs) & 4/8 (60 subs) x 120 secs - 3 hours
Gain 120
15 darks
20 flats (exp. 2.5 second for an ADU ~ 30,000)
25 flat darks
ASI294MC Pro
Bortle 4
EQ8 mount
Dithering
Stacked in DSS and processed in PS.
What do you think? Any tips, advice or critique is welcomed.
Going for M63 tonight!!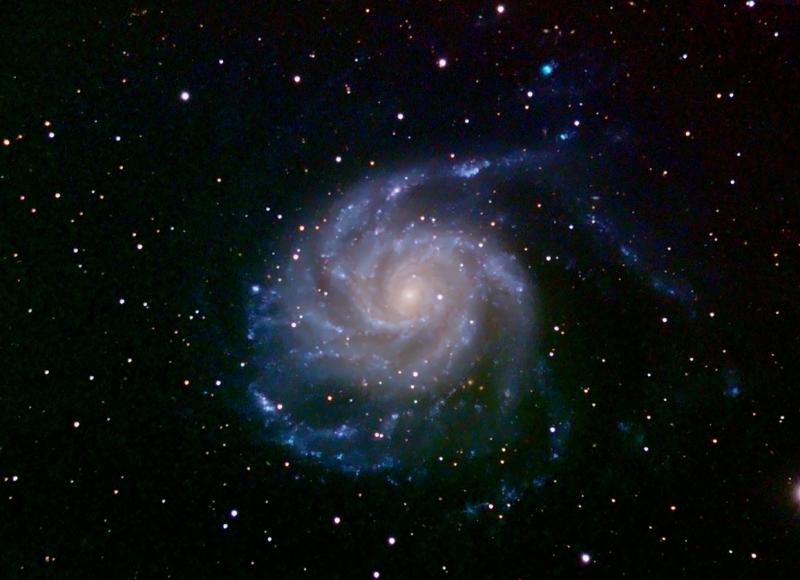 Edited by pgs/sdg, 11 April 2021 - 08:58 PM.