Dear CAT buffs,
I recently bought a pair of Celestron SCTs. When picking it up the owner gifted me practically everything they owned, including an old GEM. I setup the GEM once and thought 'yikes'. Then I set it up again and took the time to tighten down some things and actually put the C8 on top and thought it is actually very clean and sturdy. It even has a motor on each RA and DEC axis (each with their own old-school looking connector interface). You can de-clutch those motors and use the slow motion knobs and it seems to work flawlessly.
After doing some googling: Is this a Celestron Super Polaris C8? The C8 has no sticker indicating coatings (so there must not be coatings) and even does not have print written on the front ring that keeps the corrector plate in, so I figure this is most likely a "super c8" but I'm not an expert.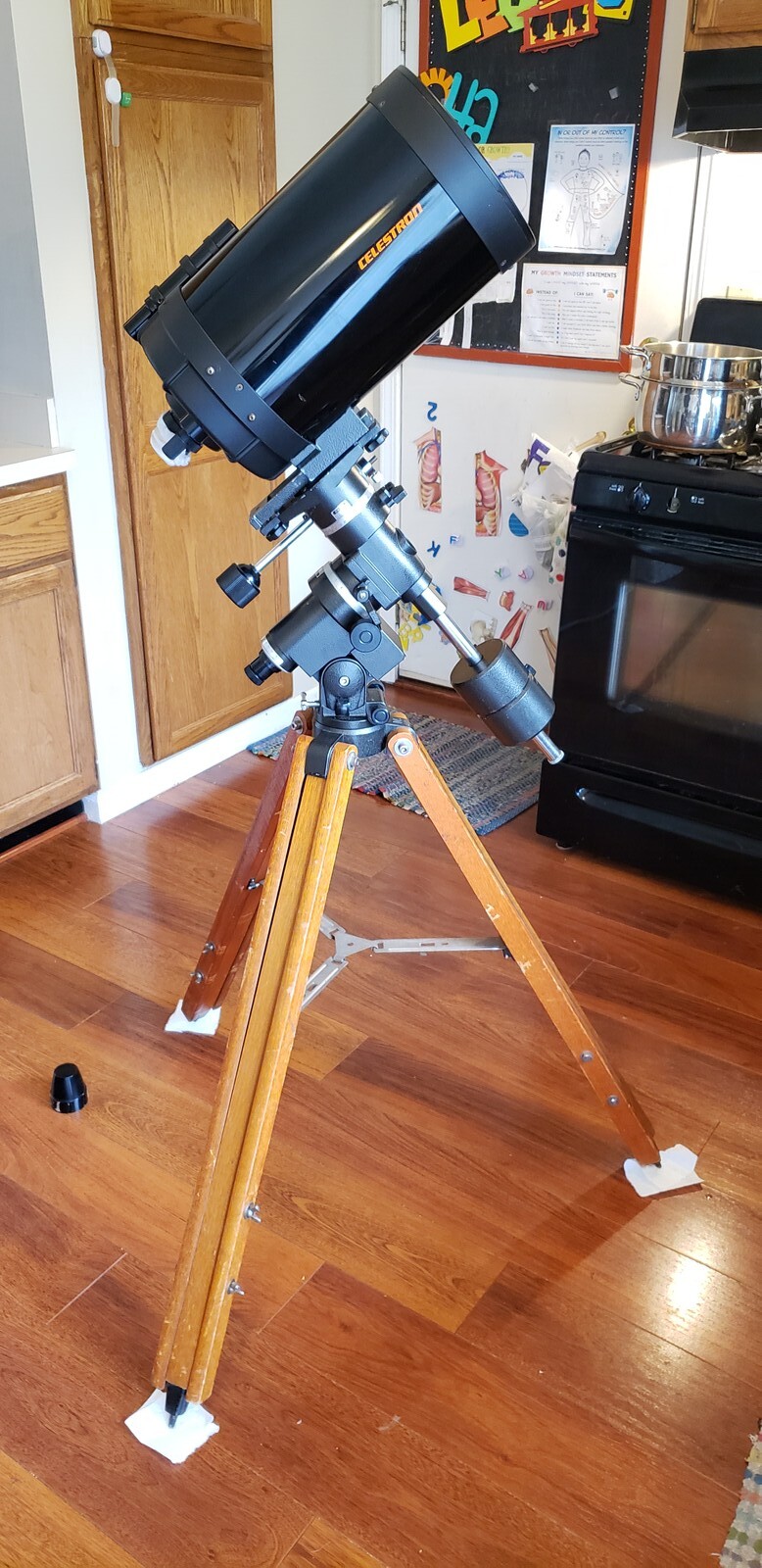 Link to more photos: https://www.cloudyni...per-polaris-c8/
Thanks for help ID-ing the scope and mount,
Brian
Edited by dwyer2bp, 12 April 2021 - 02:21 PM.