I've been doing the Astronomy Leagues Arp Peculiar Galaxy program, and came across this one
Arp 213 also IC 356
A 10' crop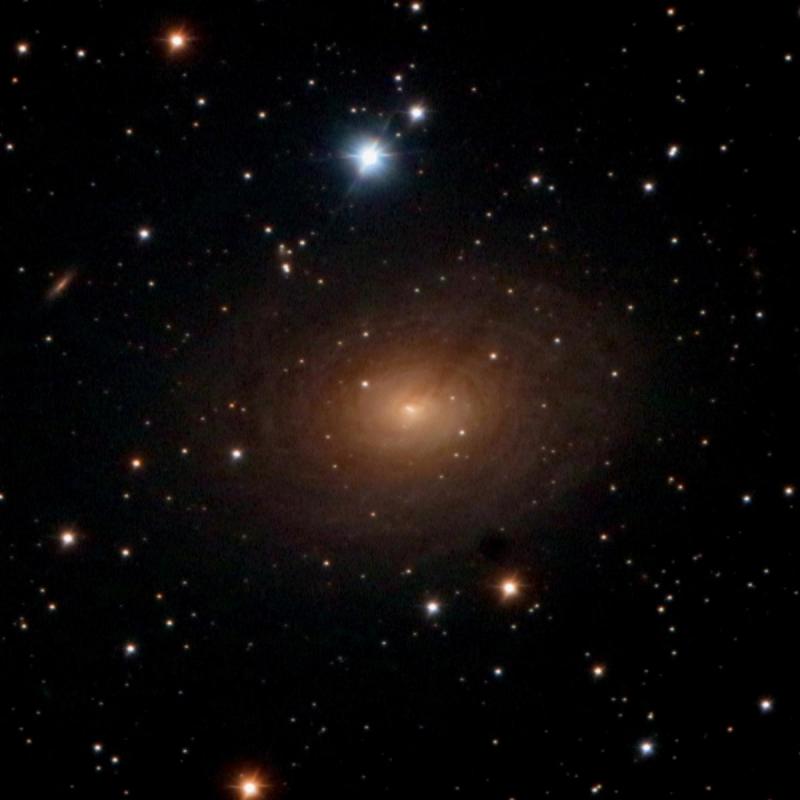 It sure looks like a relativistic jet coming out of the core, except dark! How can that be !?
Presumably something in our Milky Way?, but wow, what a fortuitous alignment of a uniquely shaped region of intervening dust!
Btw, my wife noticed along the lower edge of the galaxy that I may have captured a piece of the mysterious dark matter that scientists all over the world have been trying to find! ;-)
Scope = 11" Edge, at f10
Camera = Canon Ra
8 of 600 sec exposures
From my semi urban back yard, Bortle 4.5
ImagesPlus development.