Hullo all,
New Lunt 50 DS. I have about 30 minutes on the new scope with the camera so I'm still learning what it can do and fiddling with the knobs. I'm still figuring out this whole processing thing and often I feel like I over sharpen and over correct so I'm aiming for a lighter touch. I'd like to know how to knock down the oversaturated area while still retaining detail on the other side of the disk. Feedback requested.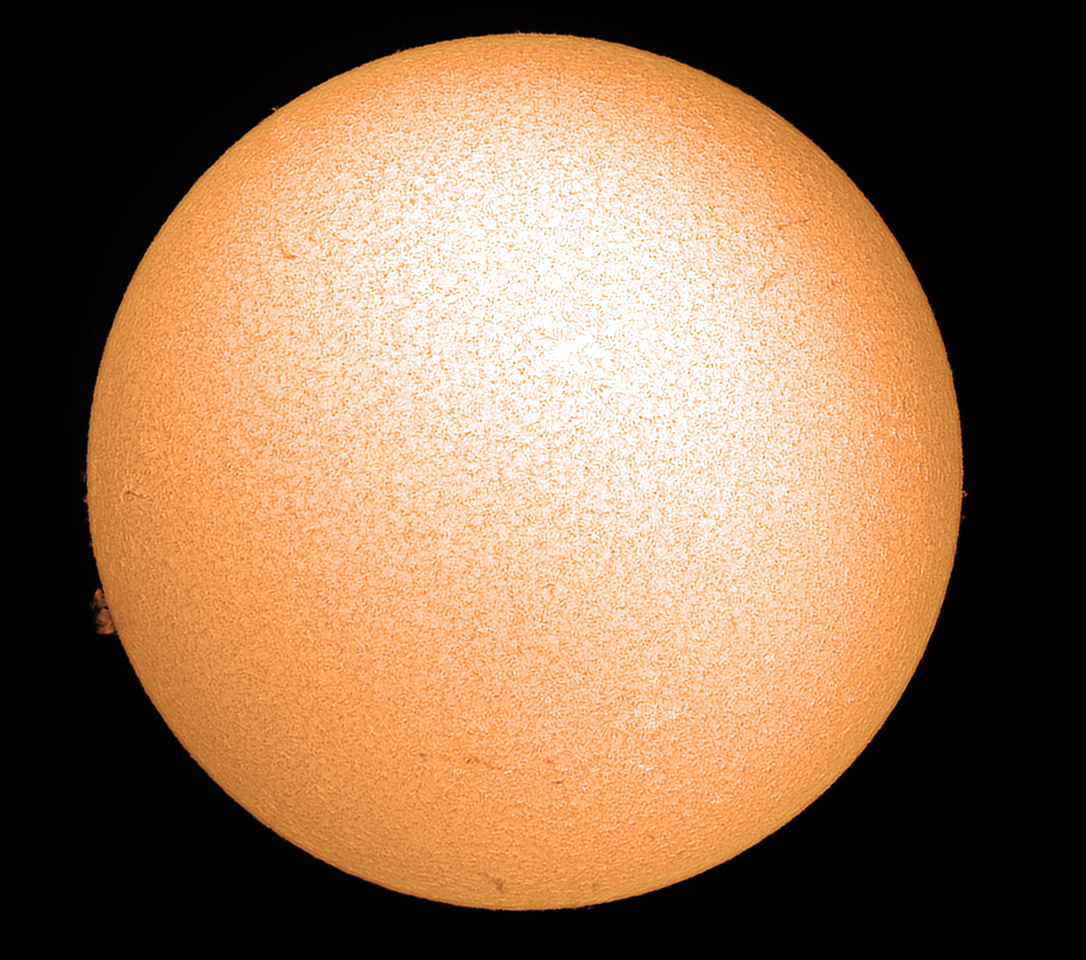 Workflow:
- ASI 120mm (guide camera from night rig)
- Firecap (no flats on this one)
- Best 51% of 1,000 images
- Autostakkert (1,130 auto APs*)
- IMGpg default settings
- Affinity** burn and dodge
- Affinity highpass
- Affinity mashed a bunch of buttons until I found color levels; it seems a little too much 'peach' color to me
* probably too many APs but I was getting a weird smearing over 15% of the disk on manual.
** gave up on GIMP for now and not ready to pay the Adobe tax.
//edited to add the camera.
Clear skies BG °¿°
Edited by BinoGuy, 13 April 2021 - 08:32 PM.