Although Saturn & Jupiter have been visible in the morning sky for a while now, the wait for clear weather has finally ended on April 10th. As the sky brightened, it was breezy and the air above was very turbulent. This was my first time having insulation wrapped around the OTA while imaging a planet. Despite having just brought the scope out to a cooler environment, I saw no internal heat plume while collimating the secondary mirror.

This was also the first time I used my custom Chroma extended green filter on Saturn and Jupiter. With the same settings, the image through the extended green filter was 25% brighter than the standard green on Saturn and looks a little less noisy to me. The 11:28 and 11:59 images use the standard green filter while the 11:29 & 12:00 image use the extended green. Due to the brightening sky and variable seeing, the Jupiter data was not suitable to create a fair comparison.
I am hoping for better conditions soon so I can create a solid comparison between both filters.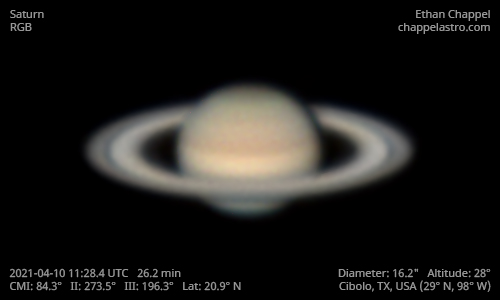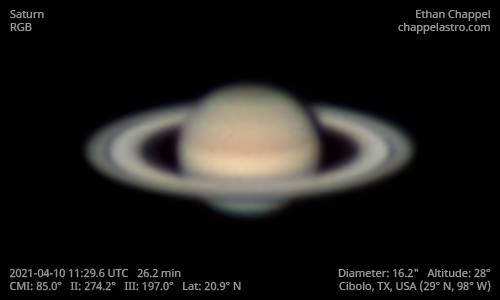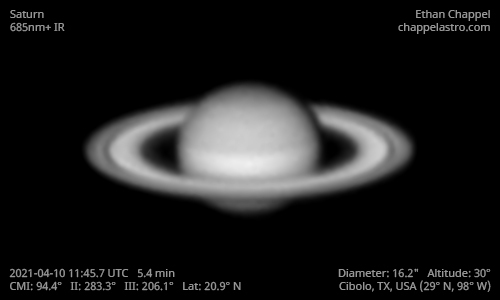 (You might have to click this animation for it to play)


Extended Green
s2021-04-10_11-24-27_eg_ec.txt

Standard Green
s2021-04-10_11-33-43_g_ec.txt