Hullo everyone,
In a recent thread about the sweet spot I promised to do a 9 box study. Rather than resurrecting/hijacking that thread I thought the topic would be interesting enough to many people that I should start a new thread.
I had 45 minutes during an early lunch (10am) on Tuesday to set up, align, test the ASI guide camera, and take some images in the new Lunt. These are in no way, shape, or form good pictures and I'm under 90 minutes on the scope so far due to clouds and work so I'm obviously still learning focusing and tuning of both the filters.
Acquisition
No flats, refocusing, or changing any settings; just 1,000 raw images with the DS in-place for each frame. Had I known I was going to be purchasing the new Player One camera I would have waited but since I did the work I figured I'd share. When I do this task again I'll spend more time to make sure each image of the sequence is the best it can be and in exactly the same X or Y coordinates.
Processing
The sequence was performed over six minutes and all exposure settings and stacking were the same, best 50% of 1000 images, sharpening, auto grid @104, no drizzle.
Analysis
I think there is clearly a darker area in the top right of these images. It is maybe a little darker towards the bottom left. Because I was on a GEM the camera was tilted about 60 degrees to the left of 'upright' so this isn't exactly what one would see visually and I think the darker area would be near the top of the image. I think my sweet spot is a circle about 70-80% of the image, centered in the middle of the image and maybe a little low.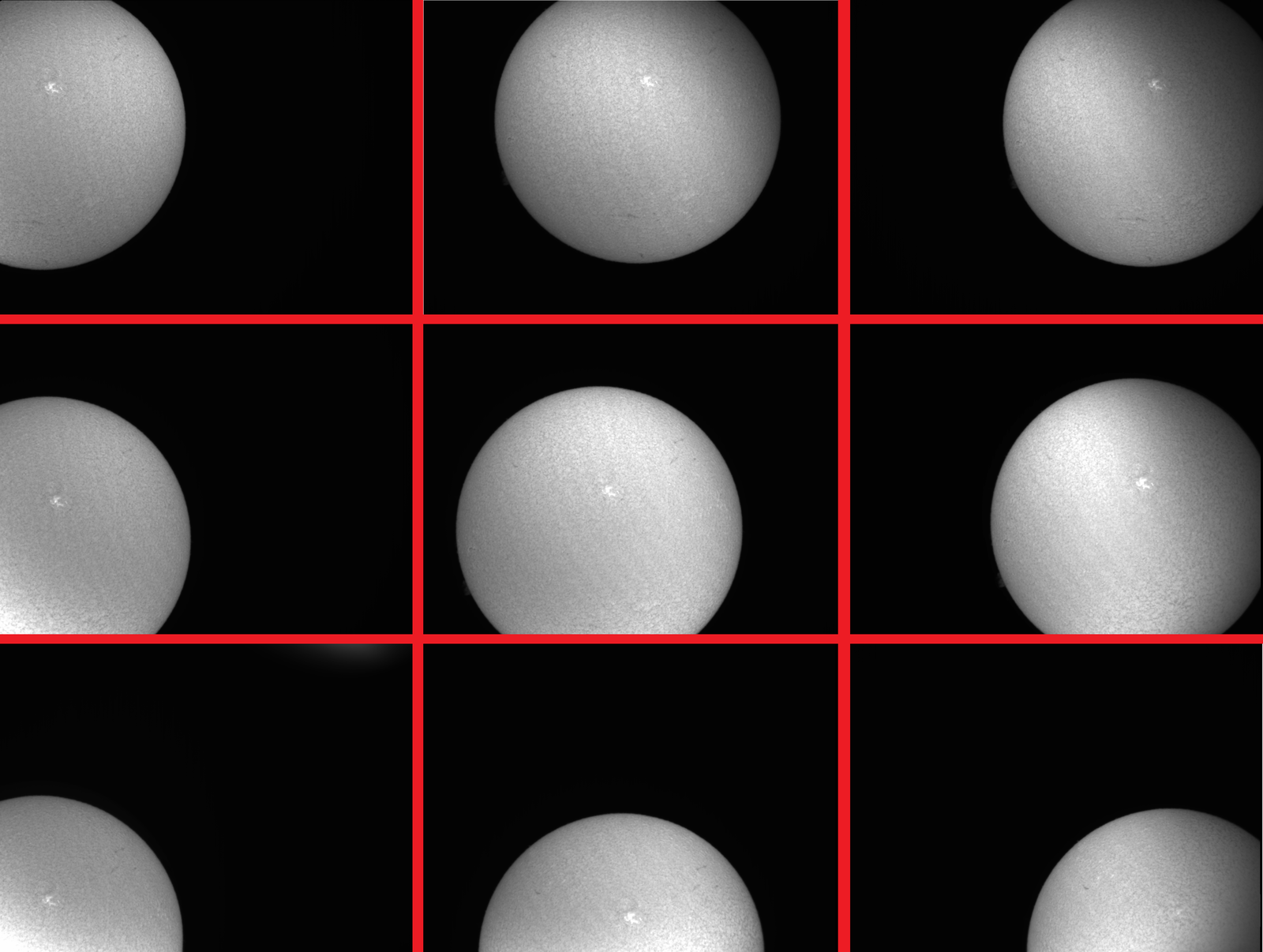 The only processing was in Autostakkert: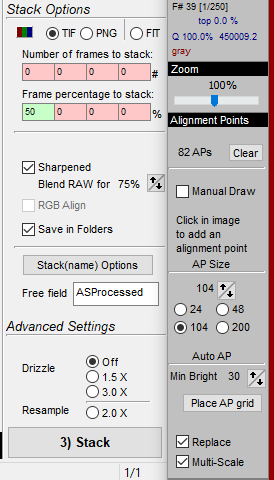 Clear skies BG °¿°