I had a nice night last weekend and, believe it or not, it was new moon too! I got some worthwhile images.
Incidentally, all my targets are some sort of doubles.
My primary target for most of the night was venerable Whirlpool, two interacting galaxies. 97×60s.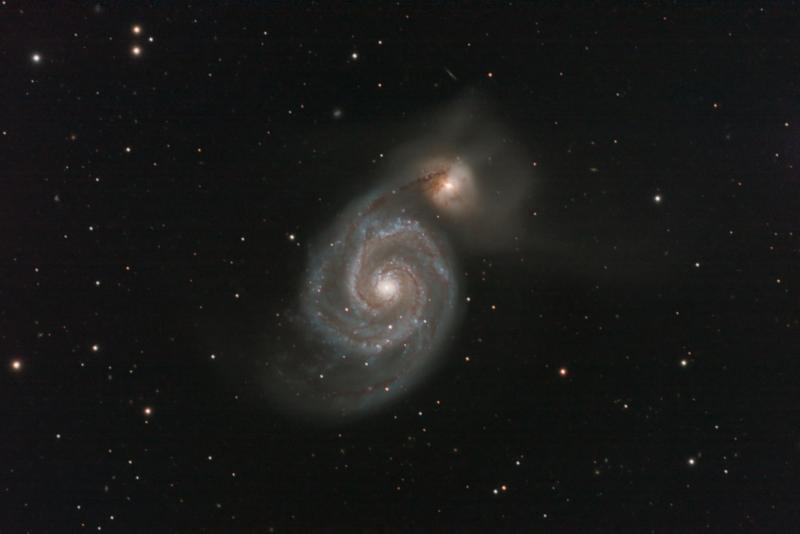 Two others are really stretch goals as they are too low in the sky. But I still got something!
Antennae, another interacting galaxies. Briefly rising up to 24°. 13×60s.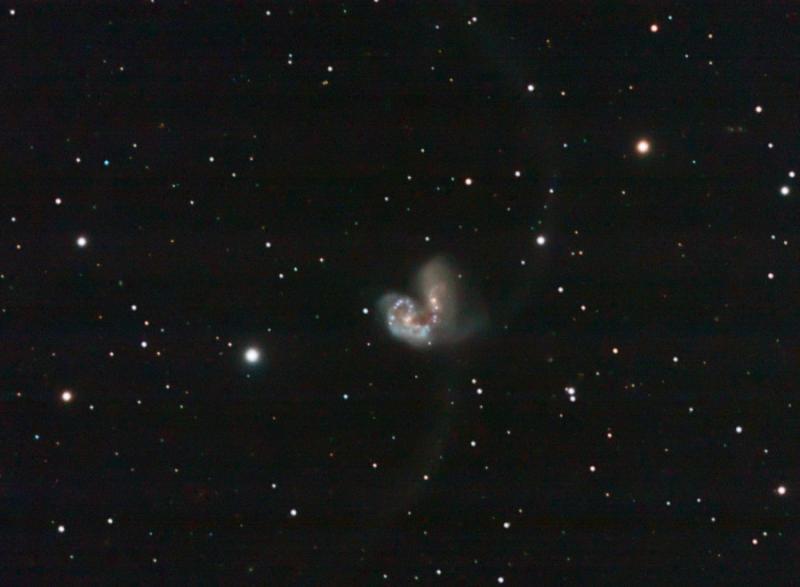 Last, an 'optical double' NGC 3314. It doesn't rise higher than 15° for me, but it is a rare composition. Two unrelated galaxies behind each other.
The quality sucks, because it is only 11×60s, low at horizon... Anyway, it's there

And there is a lot of other galaxies too.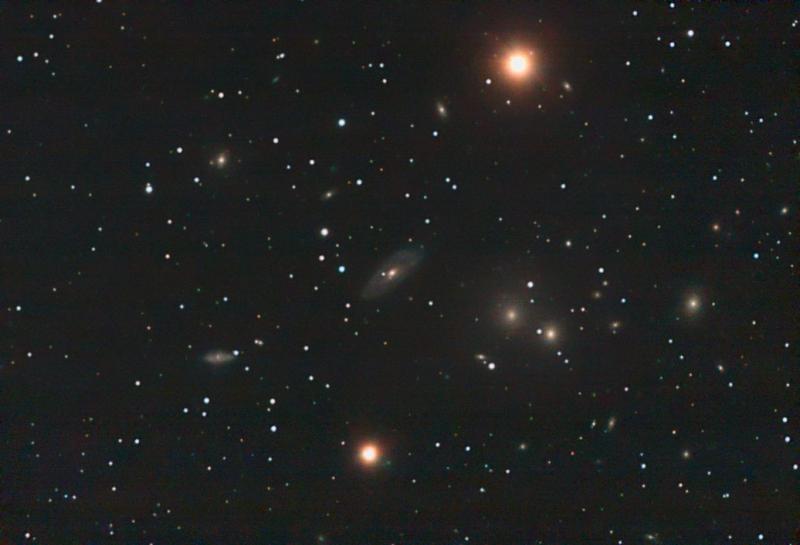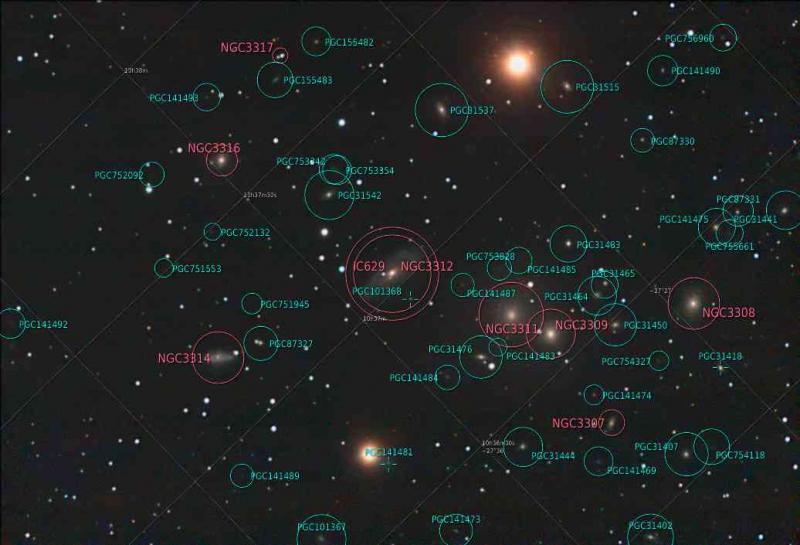 All captured with Edge HD 8" at native FL on AVX, ASI294MC Pro. Guided with OAG and Lodestar X2.
Processed in PI, not too heavily.
RA guiding was terrible. Like 1.5" vs 0.5" on Dec, occasionally degrading 2-3x. I had to throw away more than half of subs. Often subs were aborted because guide star jumped too far away. Resulting images have quite elliptical stars, especially M51. I can't blame wind, as there was none. I used PEC playback concurrently with guiding this time. I have not decided yet if it is better than not using PEC when guiding. This time I got better guiding on low targets than on M51 that was rather high in the sky. A few weeks ago I got much better guiding with PEC even though it was more windy. I guess, weight balance may play a role, but then the results may be different on east and west sides...