I'm involved in an estate sale with gobs of astro-items from a well-known observer--and his son--here in The SF Bay Area.
There are a couple of giant binoculars with no name, or inscriptions anywhere on them. One has 6" objectives the other 5.5", but of a shorter focal length. We have not tested them for collimation yet, or anything else, for that matter. Can't find a suitable mount in this storage locker for them, either.
I'm including a few pix here in hope that you bino-observers might give me a clue as to what they are, and maybe what they are worth, if they are in good to excellent shape as they appear to be. Only the 6" is pictured--and it weighs a ton! The pic of my buddy Dan shows the boxes they are in, for perspective.
Thanks!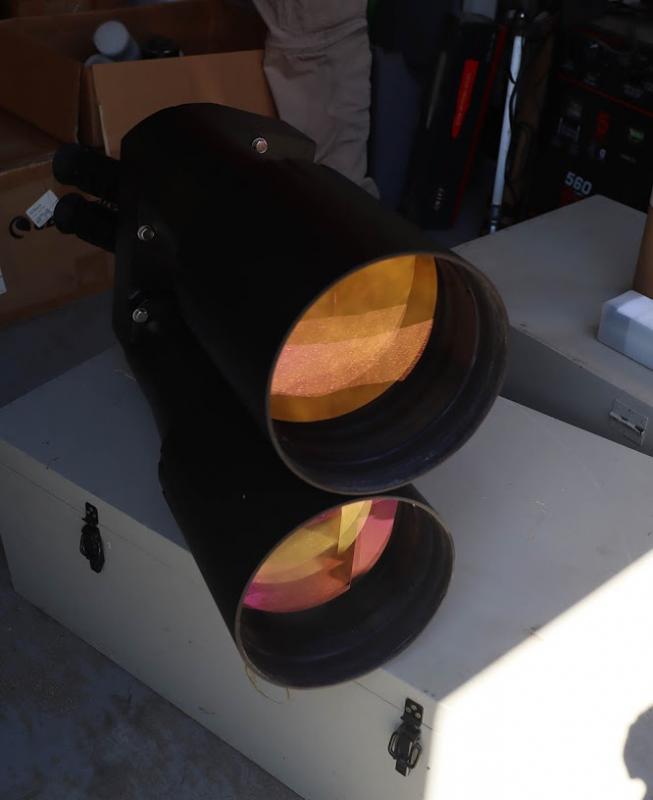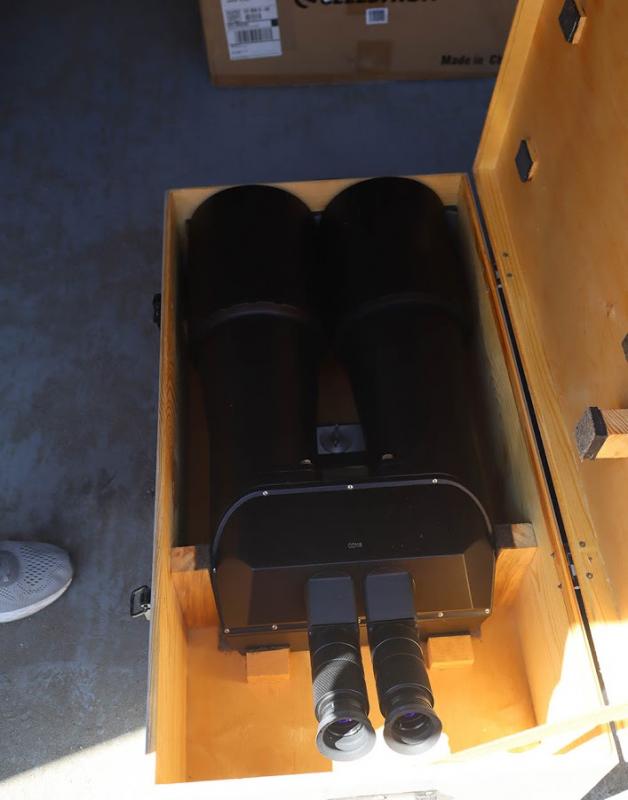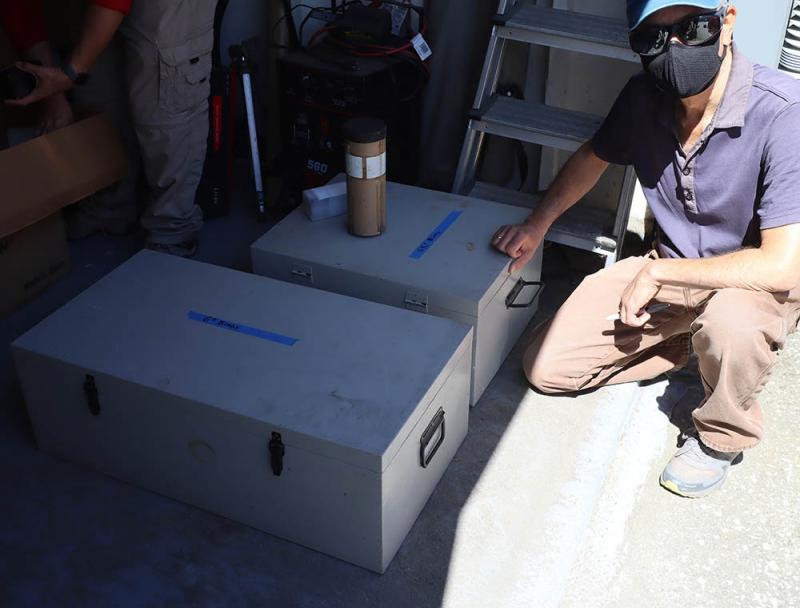 Edited by Ray Cash, 16 April 2021 - 04:01 PM.