Hi All,
As we start to approach the end of the Mars apparition, I thought it would probably be best to post the final series observations in a single thread. In fact Mars is still well placed from my observatory at the moment, so hopefully I can continue to follow it for a while yet. Over the past week we have had some excellent seeing conditions, and I have made two more Mars observations.
14th April: the main point of interest here is what looks like a bright white cloud over Olympus Mons. Due to the increasingly northerly tilt of Mars, the Mare Sirenum and Mare Cimmerium are now located towards the top of the disk: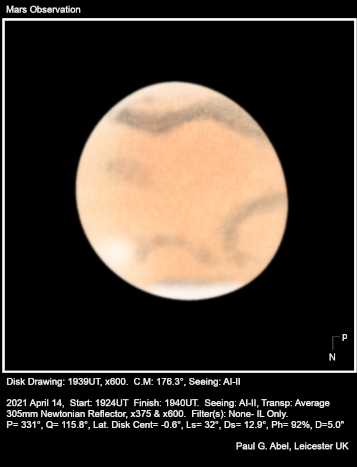 15th April: Similar views as on the previous day, seeing perhaps not quite as good but I could still use powers of x600 to see the fine details on the disk. The Elysium region can be seen on the morning terminator- it is slightly brighter suggesting the presence of morning clouds over this large plain: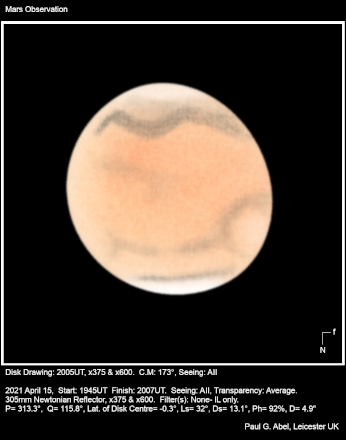 I will add more observations here as I make them.
Cheers,
-Paul