This is my effort at the needle. This was an experiment after I had read that some modern refractor FF/FR's will actually produce reasonable results on SCT's. My previous images, with the Meade 4000 0.63 FF/FR had horrendous coma - u-shape stars pointing towards centre and required tight crop to get rid of the worst. Even at that the coma was still obvious. So I put my SW 0.85 FF/FR on and gave it a go. Remarkably the coma is almost entirely gone. This is just a moderate crop for framing but even on full images the stars in the corners are greatly improved. I think a little additional back-sapce with make them even better. With the 0.85 it should be giving me 1700mm FL but on platesolving its coming out at 1976? -
The stars and the image as a whole are still far from perfect but all things considered I think this it is an interesting result - considering the usual thinking that for an SCT it is essential to use a dedicated FF/FR and copared to my previous actual results.
8" LX200GPS, (on a wedge) SW 0.85 FF/FR, ASI2600mc. 120 x 120s bin 2x2.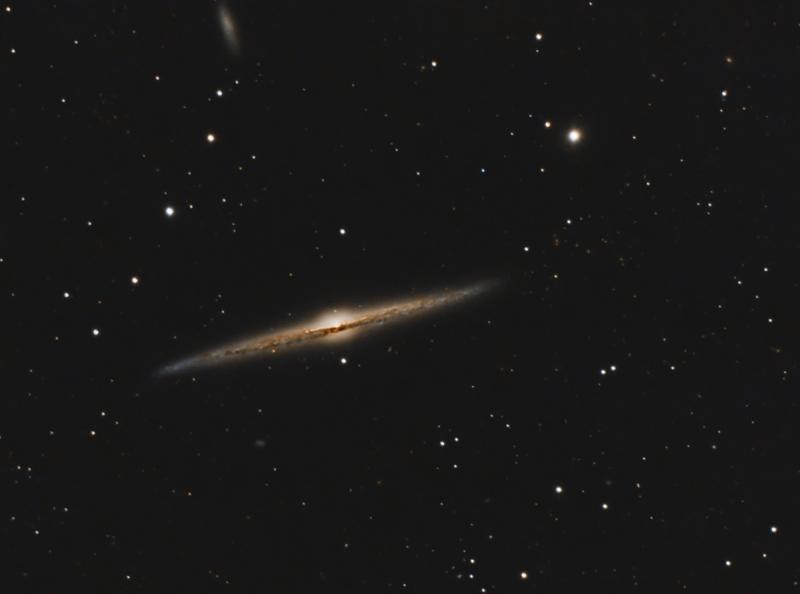 Full res is here