Well I got autoguiding to work - it has to be the easiest thing ever and I use my 224MC as the guide camera which is heartwarming as that poor little camera has been perched atop my C11, unemployed and neglected for what seems like an age. I've actually had the guidescope for a year but it took an inordinate amount of time to find the right adaptor to mount it to the ES ED80. But onwards and upwards. I got very well polar aligned several nights ago and the mount is left out now permanently in that position. The first night this week I pushed exposure times to 5 minutes, then 7 and finally 10 minutes, with no star trailing at all. I suspect I may be able to go higher, but even if not, the benefits of the longer exposures here are very evident. StarTools has been an enormous boost to my processing abilities and I highly recommend it.
Darks, flats and bias frames used. Can you identify the two distant galaxies at the 2 o'clock position, or a means of doing so?
EDIT: NGC 5169 and NGC 5173 respectively

Thanks for looking.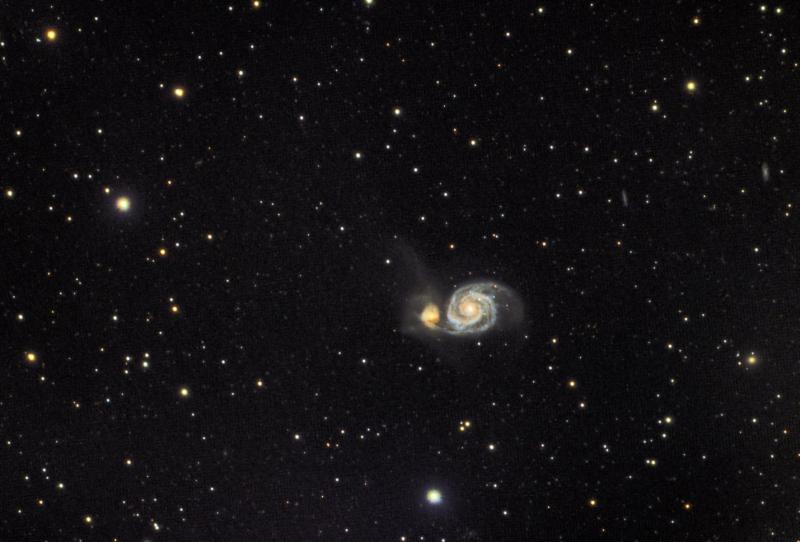 Edited by kevinbreen, 17 April 2021 - 07:36 AM.