Where do I begin on this target?
I have over 50 hours of data to work through and the image presented is one third of that data using the C14 Edge at F11 and the ASI6200. This is the RGB data collected on the C14 over many weeks and consists of over 350 5 minute subs Using Baader LRG filters. The target is very faint from my Bortle 8/9 location and to get the faint outer galaxy edges takes very careful processing otherwise it gets lost in the background noise. I have a poweful friend in the ASI6200 which is very low noise.
The image posted has been resampled from 1x1 bin to 4x4 bin to ease test processing- however I will be producing the final image at full resolution when I have all the data which will be a massive undertaking as it will run to TB's when I have to process multiple registrations.
I'm really looking forward to processing the L data and HA which is running to over 20 hours.
As always comments happily received as I begin to process the live data- the testing however looks promising- It is better to act on your comments now as the image developes!
Stay safe..
Best wishes
Mark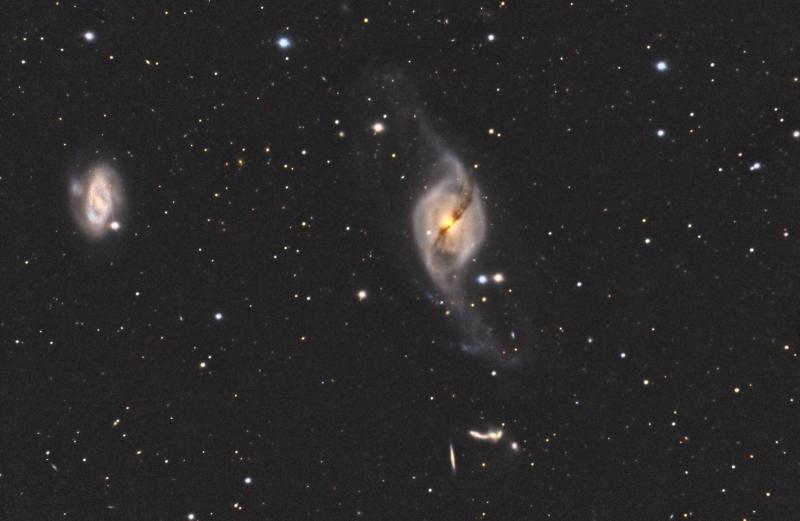 Edited by pyrasanth, 18 April 2021 - 01:50 PM.