This is from the first night, but I plan on doing a couple more nights of data. Just wanted to post what I have so far: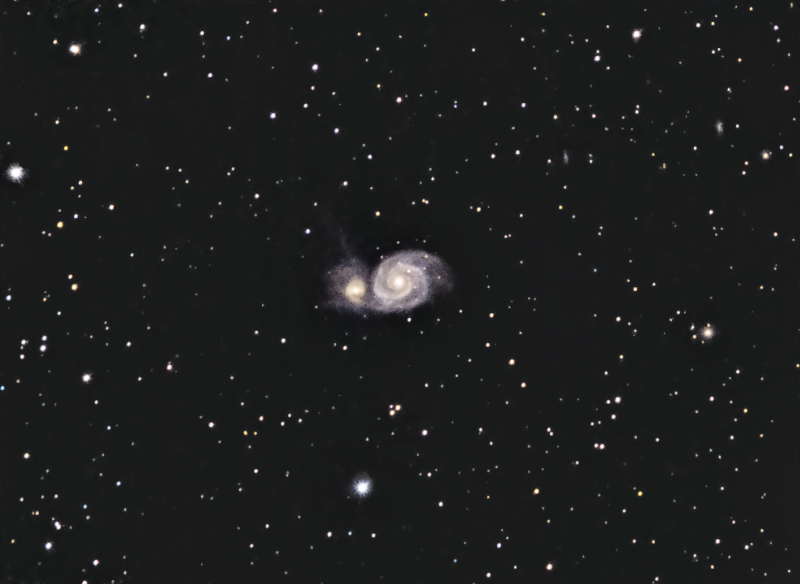 I think it's not that bad so far considering I'm not using a perfect setup. This was 450, 20 seconds exposure for a total of 2.5 hours of total integration in Bortle 8. It is tracked but unguided and taken with a Nikon D750 with a Sigma Zoom lens at 500 mm. Callibrated with darks, bias, and flats.
Hopefully I can add another 2 to 4 hours to it this week.
Edited by rj144, 18 April 2021 - 07:24 PM.