Thanks Andrew, I tried it with 3x drizzle- first time I've used drizzle. I liked it and will use it more often from now on.
A few points:
-after drizzle, it didn't require as much saturation, I just guessed and used 1.650 instead of 2.000/2.300
-the registax wavelet numbers I tripled and then adjusted slightly from there
-reduced back to 50% size
-unfortunately I got a bit of an artifact on the rings near the left, possibly an alignment point issue? May need to be restacked.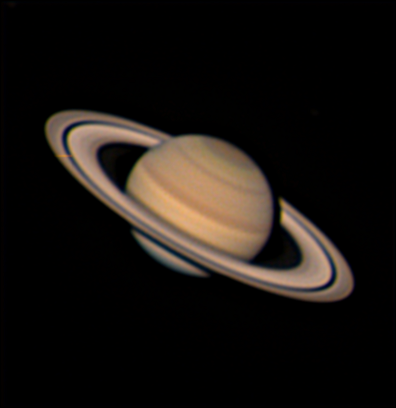 edit: actually I think I forgot to autobalance! I'll have to do it again- that might be why it didn't need as much saturation.
Edited by Quopaz, 03 May 2021 - 06:25 AM.