I promised to put up some pictures of this to CN member Piaget I believe if my memory serves when I won it on the Goodwill site so here goes.I have decided this will go to my granddaughter for her birthday. She has expressed a interest in "space stuff" and is still young enough that a high powered shot of the moon rather startled her so this should be aperfect way to start and she can use the right side up optics during the day

.
The tube is a bit scratched up but no dents.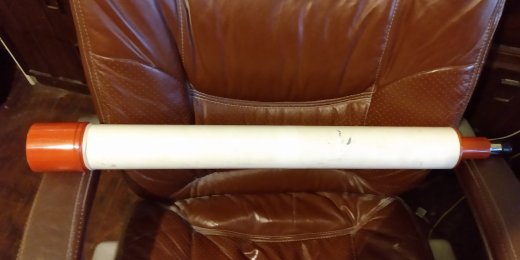 The dew shield doesn't unscrew it pulls off, oops, think I lost a bit of paint finding that out.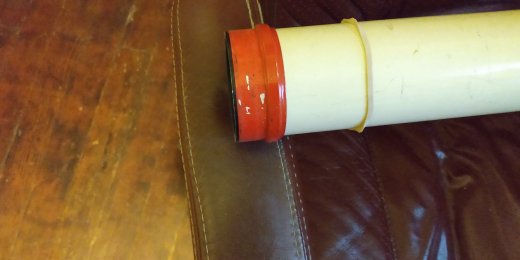 The lens is of course dirty.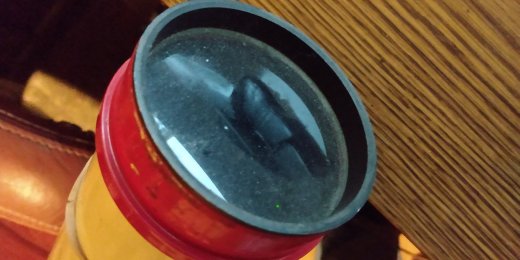 The legs on the mount are not tolerable for a young person even though the OTA is, no tray or anything to hold it together. A disaster waiting to happen.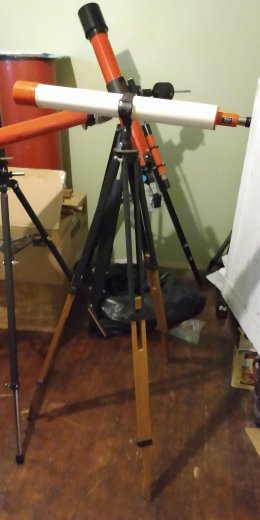 So I decided to get a donor scope to make this more usable for her. Another GW purchase.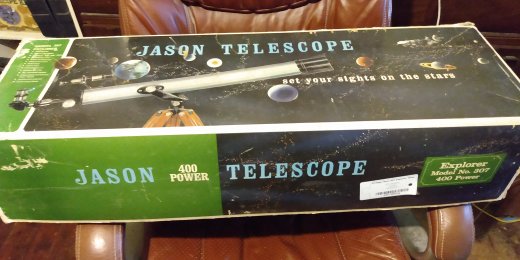 It even comes with a box!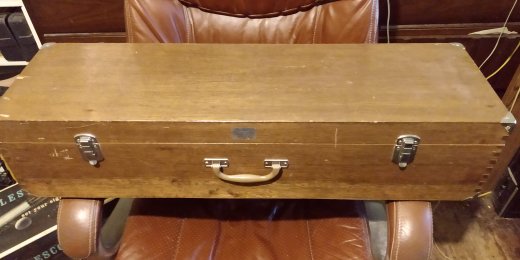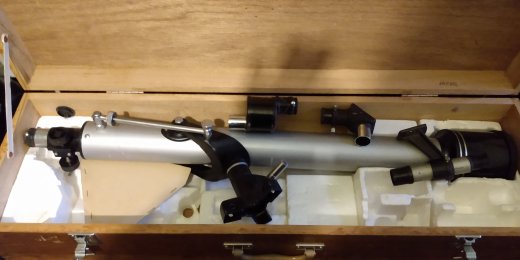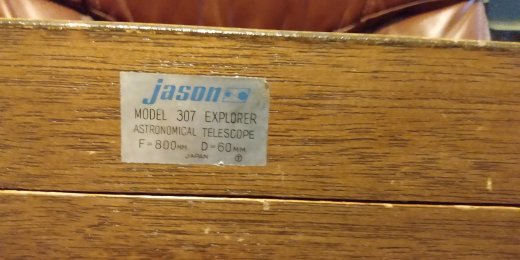 So the legs, tray and box from the Jason are going to the Selsi and I'm stowing the originals away. The legs were a bit beat up so I sanded them down.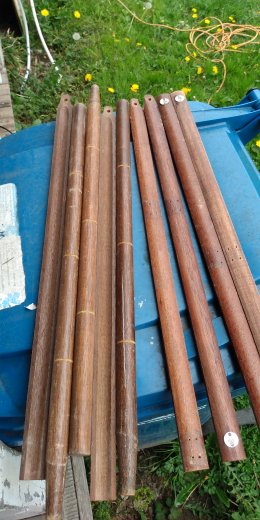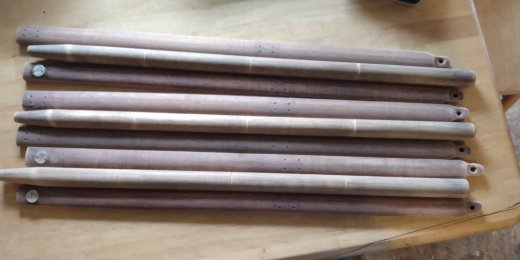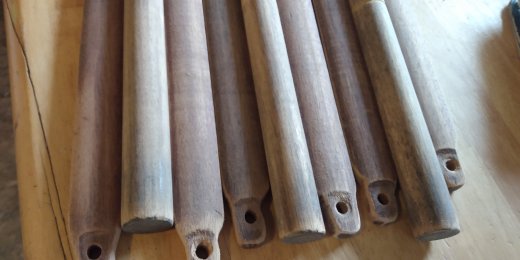 I had to cut some off the tops to make them fit the Selsi mount. Then I thought hey, I know I have some kind of wood stain out in the shed. Looking around I came up with a can of tung oil as old as the Selsi and never opened. I had to put that thing in a vice to get it to budge..

.
A couple coats later..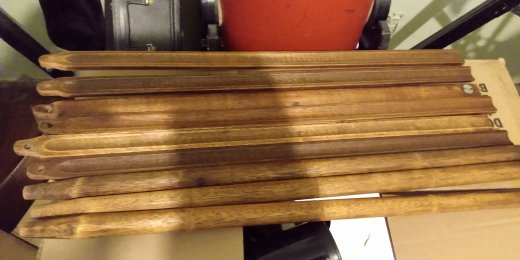 Tomorrow I have a rare day off so I'll be looking to paint the OTA and the hardware. More to come. Funny it took a present for a child to finally get me on the scope improvement detail.