hi all,
monday evening surprising the sky cleared !
2.5.2021, 19:10 UT, region 21.05mag backyard
12" f/4 Dobson, 68x, 85x, 95x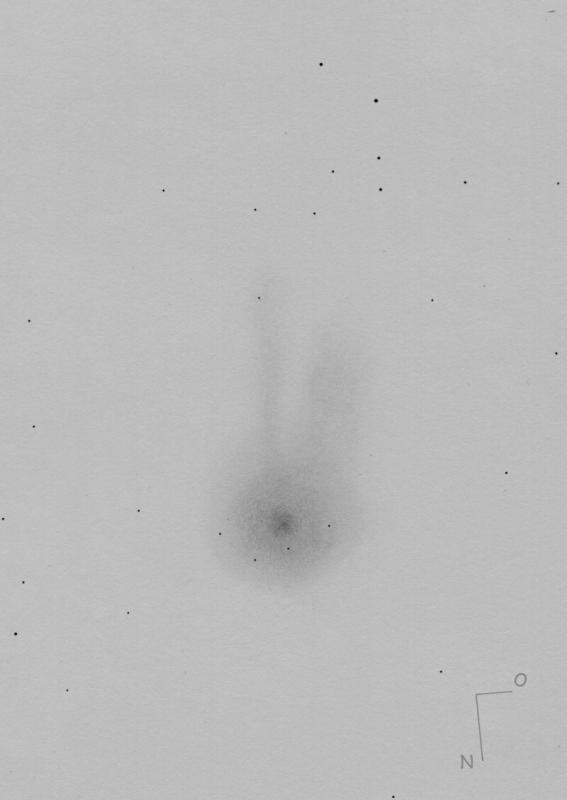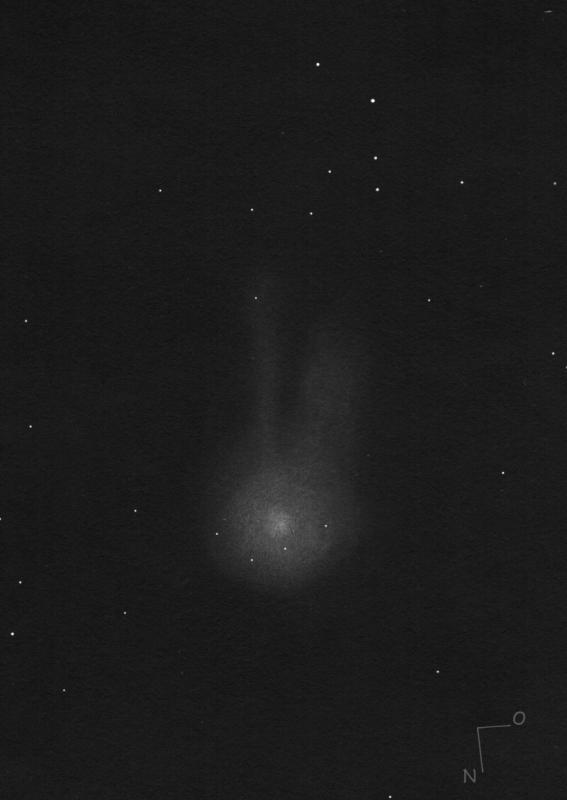 The comet surprised me. He was now more condensated and showed a bright tail
I measurded the PA angle at the thin longer part of him.
9.1mag, DC 3, diameter 7.5`, tail 10` in PA 165°
With the Swanfilter the diameter was 10`.
When You have dark skies take a look to this nice comet !
CS
Christian