I got a late start on M106 last night. Thinking I would be clever, I decided to lead the target into the meridian flip, but Tom Brady I am not. For whatever reason, probably bad settings, Synscan balked and doing a proper pre-flip for me, so eventually I just did a "manual GOTO," if there is such a thing, using RA and DEC coordinates from Stellarium. Long story short I was close to meridian at the start, and just kept going to rack up time.
This northern part of the sky is pretty good for me, and I was doing 2 minutes at iso400 for 1/4 histogram. I've been at or over 1/3 before, at iso200, nearer to the celestial equator where I can start edging toward more prominent light domes.
I finally cut things off when the brightness started approaching, but had not yet hit, 1/3. Meridian sub and my last sub shown.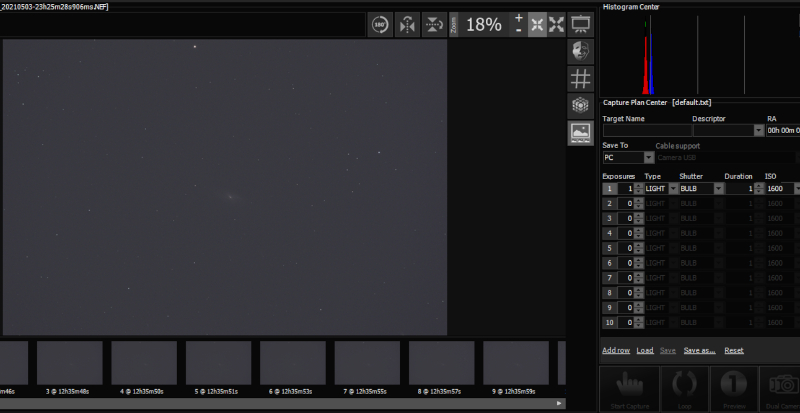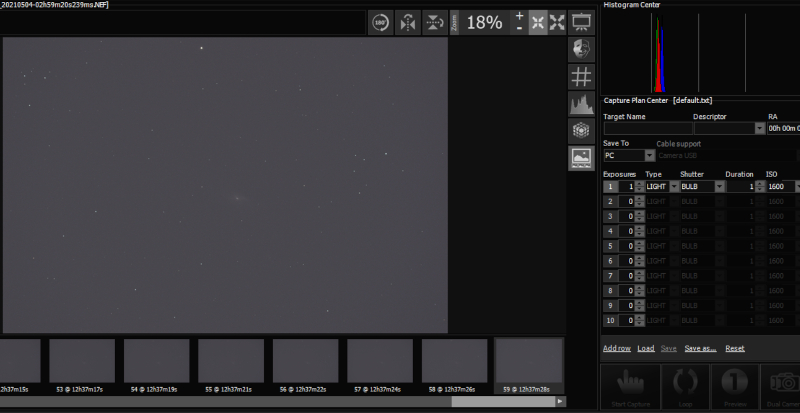 I haven't tested anything in the stacker yet or run numbers for skyglow percentage to see how drastic the variation is. I imagine I might have to run background calibration if I keep them all?
So, I was wondering, how much brightness variation do you let happen before you call it a night and pack up, or put another way if you kept on going, at what differential would you decide to discard all the subs after that?